#1 on Google Search Results, Increased Reviews, and Numerous New Monthly Clients
Despite being in business for over 30 years, having two doctors and a busy practice, Hillcrest Animal Hospital's online reputation did not reflect their true client experience. Hillcrest Animal Hospital wasn't sending review requests, which meant that only unhappy clients left reviews to vent. The management of Hillcrest Animal Hospital knew that most of their clients had a great experience with them and were happy. They needed to find an easy way to ask happy clients for reviews and fix their online reputation. Becoming a Birdeye software user solved all of their online reputation management needs.
Since starting with Birdeye in September 2019, Hillcrest is now showing up 1st on the Google search results despite tough competition in their area. With almost a 70% increase in reviews and a massively improved online reputation, they are now attracting more clients than ever before. With the help of Birdeye, they now receive consistently positive reviews and high rankings, which has resulted in more than 20 new monthly clients, who after receiving great patient experience, become repeat clients.
"Everyone has a phone, everyone Googles everything. When Google puts you #1, clients are going to come to you. We're seeing a minimum of 20 new patients a month since we started using Birdeye in September 2019. Birdeye makes us the obvious choice in town now. And all of this with very little effort from staff."
Staying connected with patients
Hillcrest Animal Hospital uses Birdeye to interact with patients in the patients' preferred method — text messaging. They use the Birdeye app to respond to messages from patients. If a patient texts in, they now have the ability to respond easily back via the Birdeye app or dashboard. With the Facebook integration, Birdeye app also allows them to easily keep up with all their incoming FB messenger messages, all in one place.
"Birdeye messenger makes responding to our clients much easier. Personally, I do not like to talk on the phone or to wait on hold just to get the answer to a quick question. And I know I am not the only one who feels this way. With Birdeye's messenger, clients can send us their questions and I can answer them either from my cell phone or desktop. This way clients get a quick response and I am able to respond to them while also waiting on other clients."
Since starting with Birdeye in September 2019, Hillcrest Animal Hospital's Net Promoter Score (NPS), has gone up. NPS helps gauge the loyalty of the hospital's client relationships, which means more happy clients!
Increased Rating and Reviews
Birdeye also helps Hillcrest Animal Hospital manage their negative reviews conveniently. They now have a platform where they can easily respond to reviews — both positive and negative in a timely fashion and help resolve issues before they escalate.
While many software had bits and pieces of what they wanted, only Birdeye had everything they needed on one platform: Listings, Surveys, Reviews, Reporting. They signed up with Birdeye and the lab technicians started sending out review requests after appointments. Since they see a lot of repeat patients, the customization and ability to set thresholds for their repeat clients come in handy. Sending automated review requests and using a single dashboard to select or all contacts with just a click, makes sending review requests an easy process.
"Birdeye is now an essential part of our marketing and client experience strategy. The reviews are being put out there regardless. People are looking online, whether you are asking for them or not. So being able to ask clients proactively for their feedback helps get our true reputation out there."
Increased use of surveys
One of Hillcrest Animal Hospital's favorite Birdeye products is the surveys. Besides getting reviews and increasing their rating and visibility online, they now also survey their patients to get feedback on things such as wait time and overall experience. Hillcrest Animal Hospital sends out custom patient surveys to collect feedback. This feedback from surveys has played a critical role in the building of their new clinic that is now underway. They are now confident that the new clinic will meet all their clients' needs.
Drive Growth with Birdeye
With Birdeye, Hillcrest Animal Hospital is now interacting with clients more effectively, collecting more reviews, and growing business.
Birdeye: The Obvious Choice
Winning over 400 awards for 10 quarters in a row, Birdeye is the most-awarded and highest-rated customer experience software for businesses of all sizes.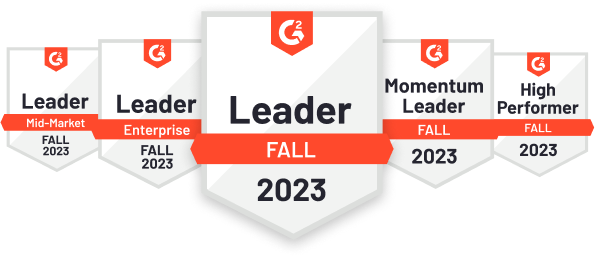 910 reviews

38 reviews