Manage reputation and customer experience at scale
As a Google partner, Birdeye has helped over 100,000 businesses manage their digital presence across all locations. Whether you have 10 or 10,000 locations, let us show you what Birdeye can do.
Do you have openings tomorrow?
Hi John! Yes! We have openings after 2pm. Please choose a time here.
New lead
John@flybird.com (510) 659 4120
New reviews
(306)
Sentiment
Overview
Enterprise-grade Customer Experience (CX) and Online Reputation Management (ORM) platform with an omnichannel view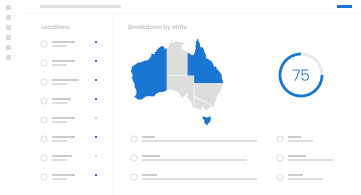 Oversee all locations with an intuitive executive enterprise dashboard.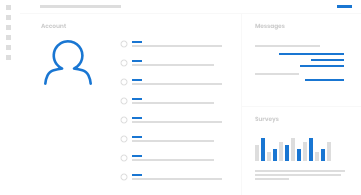 Streamline workflow with role-based dashboards for each location.
Deliver exceptional customer experience
Gain valuable CX knowledge with surveys, competitive benchmarking, review monitoring, insights and sentiment analysis from all locations in real time.
Drive customer retention and improve your online reputation.
Minimise risk and improve data security
Birdeye's solutions are rated as enterprise-ready by the Skyhigh Networks CloudTrust™ program which includes data protection, identity verification and more.
Reduce complexity with seamless integrations
Birdeye integrates with over 3,000 apps and CRMs to make it easy to automatically get new reviews, be found online, improve operations and increase revenue.
Improve your bottom line and grow at scale
Birdeye offers all the CX and ORM capabilities you need in one platform to increase customer volume, and grow revenue across all locations.
SUCCESS STORY
Blaze Pizza engages locally with in-moment customer feedback
"We use Birdeye daily to manage our operations. Real-time customer feedback and competitive insights give us the edge we need to sustain high level growth."
—Jim Mizes, CEO & President, Blaze Pizza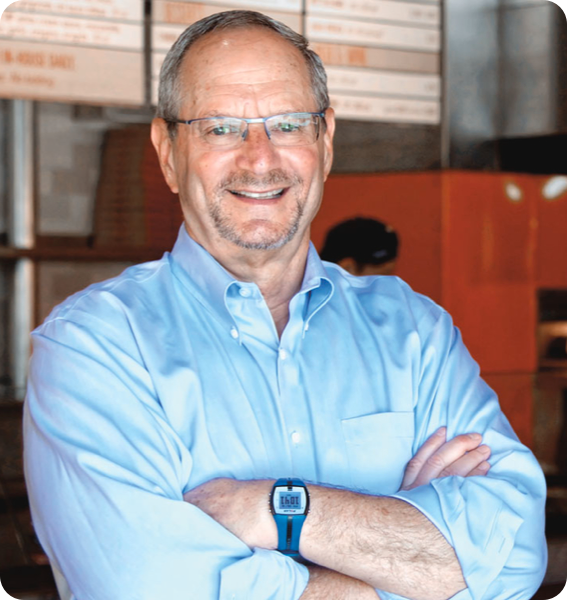 Review Management
Improve CX and ORM while on autopilot
Receive new review alerts via email or SMS so you don't miss a word.
With automated responses based on custom rules, you can stay focused on your business, reduce the load on your team and promptly address every incoming positive and negative review in real time.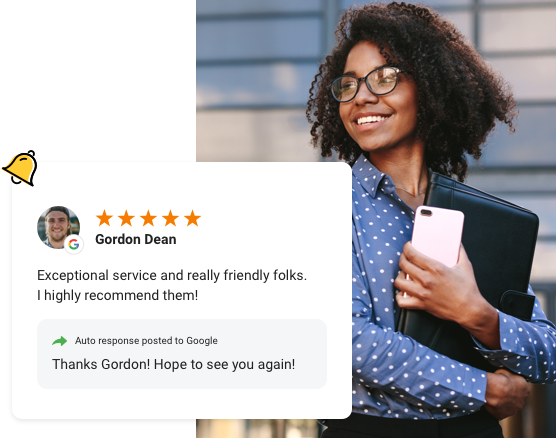 review monitoring
Listen to the voice of the customer
Our online review monitoring tool displays all your customer feedback from 200+ sites. Manage your team efficiently with role-based dashboards and custom alert settings at the corporate, regional and branch level.
Review generation
Get reviews quicker with heightened CX
Easily integrate with over 3,000 CRMs and PMSs and automatically send review requests after each sale or appointment.
Start getting more reviews via email and SMS. Personalise requests with your branding and get reviews on the sites that matter most to you.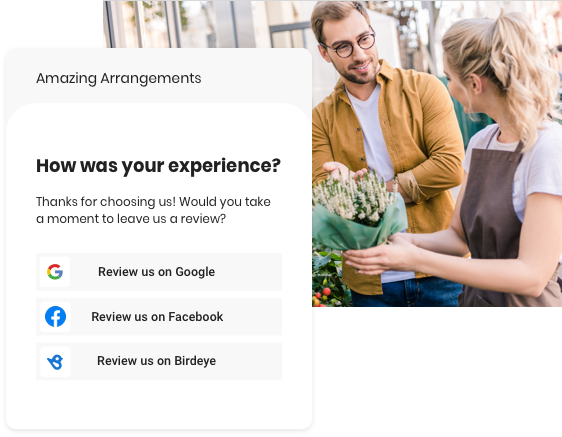 review marketing
Dominate online competition with powerful user generated content
Let your customers do the talking to increase trust, social proof, and revenue.
Strengthen SEO, SEM, and social media marketing campaigns by automatically sharing your best reviews to your website, social channels, and SEO-optimised Birdeye profile.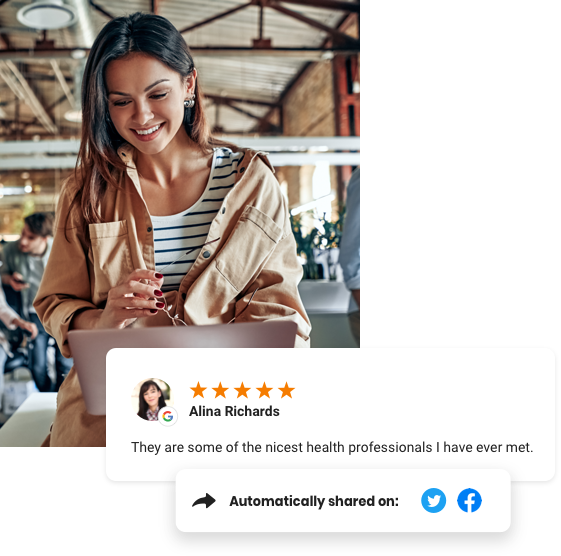 SUCCESS STORY
Aspen Dental acquires more patients through automated review collection
Over 4x more Google reviews and over 2x Facebook reviews
established solid online reputation for their 500+ private practices
saw average nationwide rating rise 3.8 from 4.0 stars from over 38,000 reviews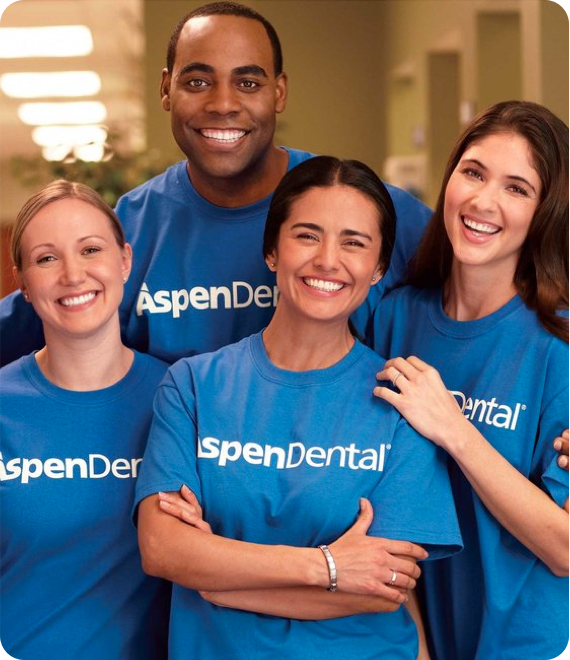 Messaging
One place to manage all leads and customers
All customer interactions, including social messages, reviews, surveys, webchats and more - come to one unified inbox where you and your team can respond directly.
Seamlessly switch between text, email and video, all within the same unified inbox. Automatically respond to missed calls and assign conversations to the right team to get the right answers every time.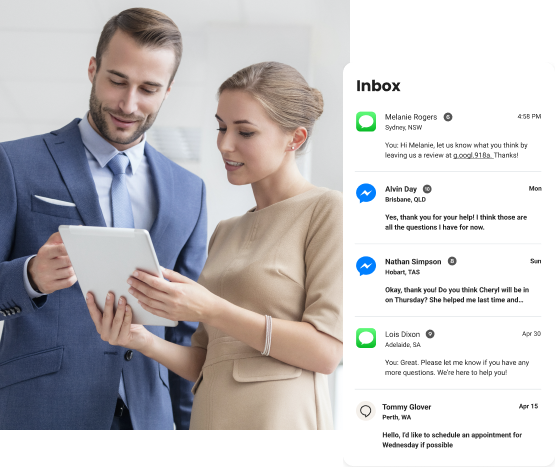 pages
Engage and convert at the start of the customer journey
Create beautiful, easily-found custom pages for every one of your locations or providers, each updated in moments through one API.
Dominate SEO by making it easier for prospects to find you organically. Boost your search rankings on voice assistants, organic searches on Google and local maps.
insights
Improve operations and sustain high level growth
Discover trending topics to fine-tune products, services and operations.
Uncover unique customer and business data across the entire customer journey. Identify and understand your strengths and weaknesses at each location with advanced analytics.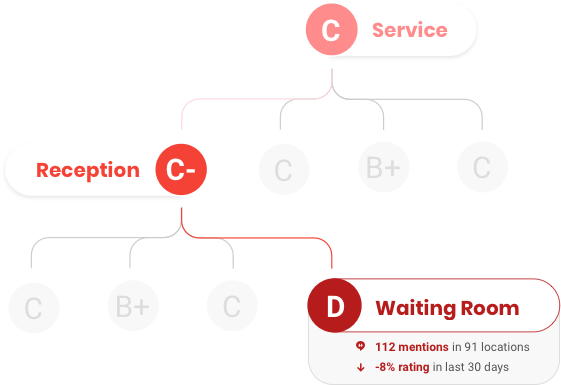 benchmarking
Outperform local and national competition at scale
Know your competitor's customers better than they do.
Discover insights into your competitors' reviews and benchmark against regional or direct competition. Identify leading and lagging themes and take swift corrective action on each specific issue for each location.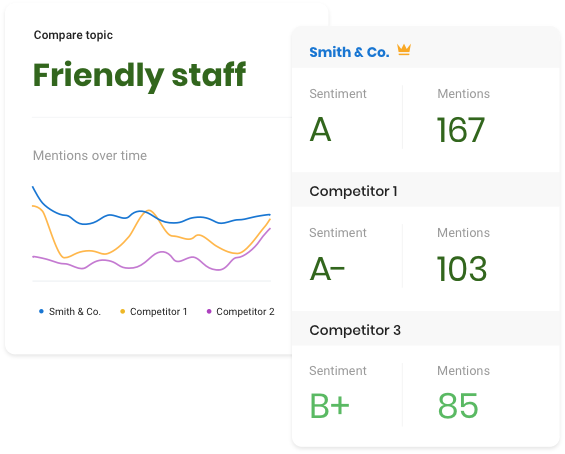 surveys
Provide exceptional CX with actionable insights
Rated as the best survey tool ahead of Google Forms and SurveyMonkey, Birdeye surveys help you make better business decisions by collecting feedback on products, services and overall experience.
Double your response rates with 2-way text surveys, and turn responses into actionable insights to identify key drivers of customer happiness and take action to improve customer experience.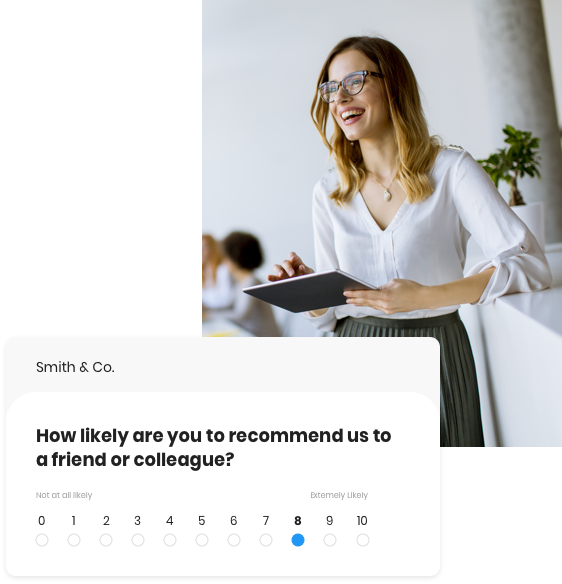 Get even more with Birdeye
Explore the other benefits Birdeye's Enterprise suite has to offer
Setup & Implementation
Easily onboard multiple teams across your enterprise. Your dedicated account manager will be there to guide you through the process to help you get started right away.
Access Control
We offer enhanced features like role-based access, IP whitelisting or custom email servers to help you enforce data security policies in your organisation.
Managed Services
It's not always possible to use your own staff for core customer Experience Marketing and operations. Let Birdeye's technical and customer support experts serve as an extension of your team for all your managed services needs.
Professional Services
Our data analysts and technical experts can take on your custom needs and provisioning solutions to help you achieve more. We'll lead projects such as generating reporting insights, custom API integrations, website & CRM integration, SSO and much more.
"What I love most about Birdeye is their level of commitment to their customers. Everyone I have worked with at Birdeye, including their COO and CEO, has been exceptional."

Holly Carroll
Vice President, Customer Service & Contact Center
Start growing with Birdeye today
See why 100,000 businesses choose Birdeye.