Financial Services Software
Generate interest with customer reviews
Birdeye is the leader in online reputation management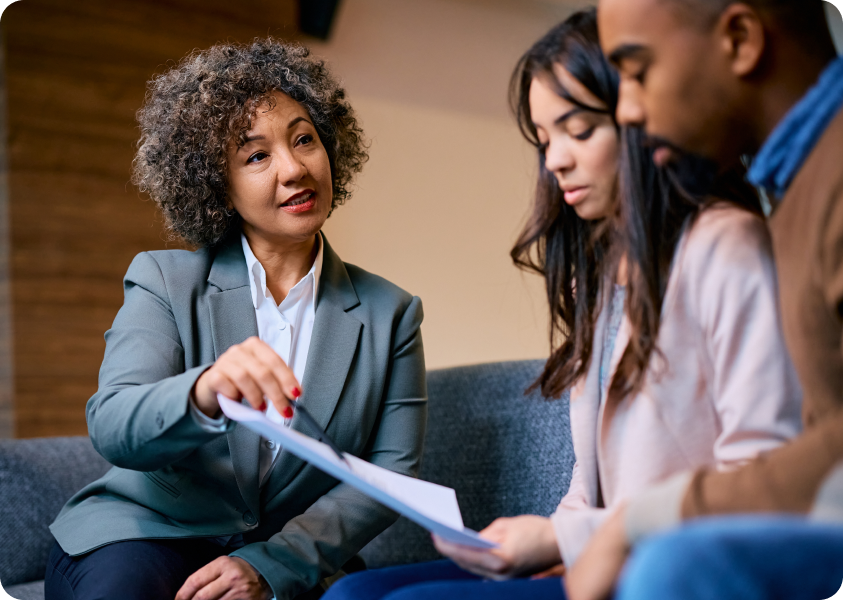 6,500+ financial services businesses grow with Birdeye






Rank higher on Google, improve your reputation, and deliver personalised experiences with Birdeye.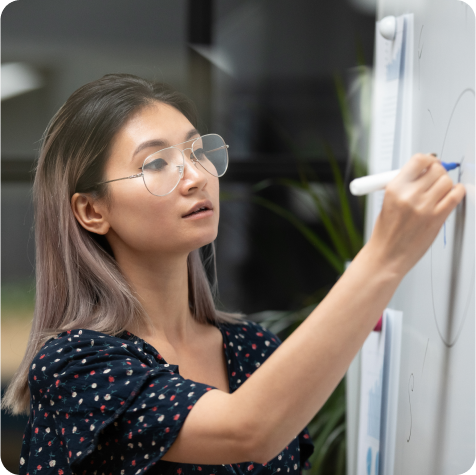 309%
Increase in search views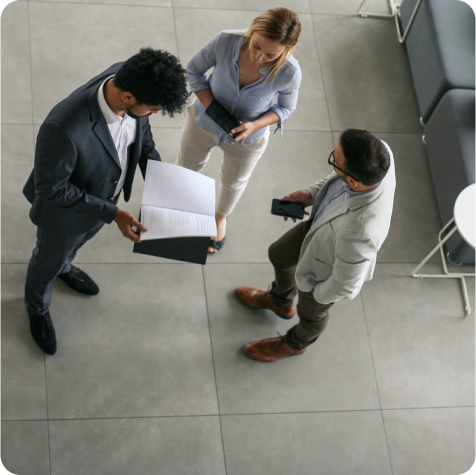 598%
Increase in site visits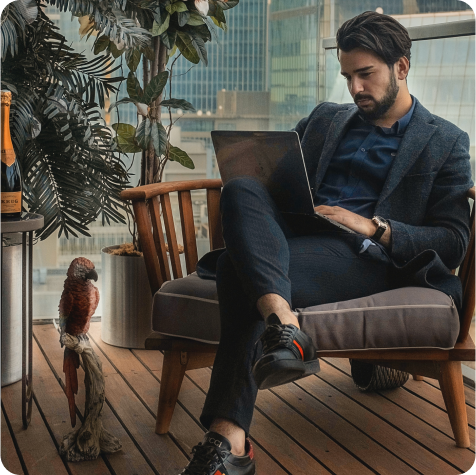 BirdAI
Power digital client experiences with AI
Boost productivity by using BirdAI to generate social content, analyse client feedback, reply to reviews, chat with website visitors, and much more.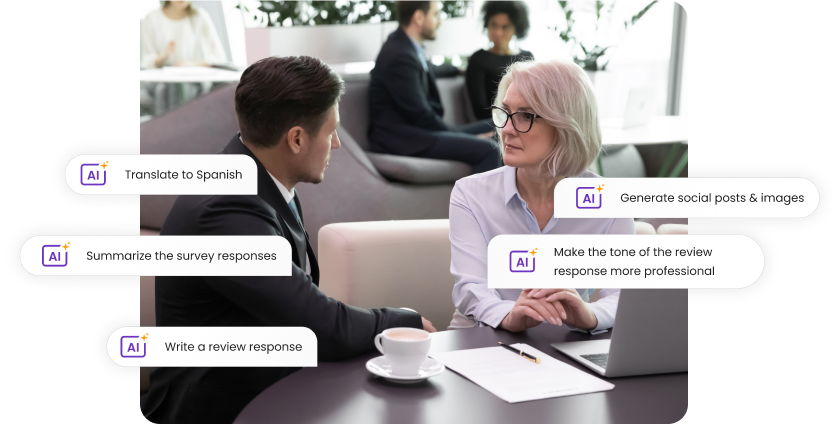 Listings
Rank higher on Google and everywhere clients search
Create, update, and manage your listings across hundreds of online directories to improve your SEO ranking and be found by more customers.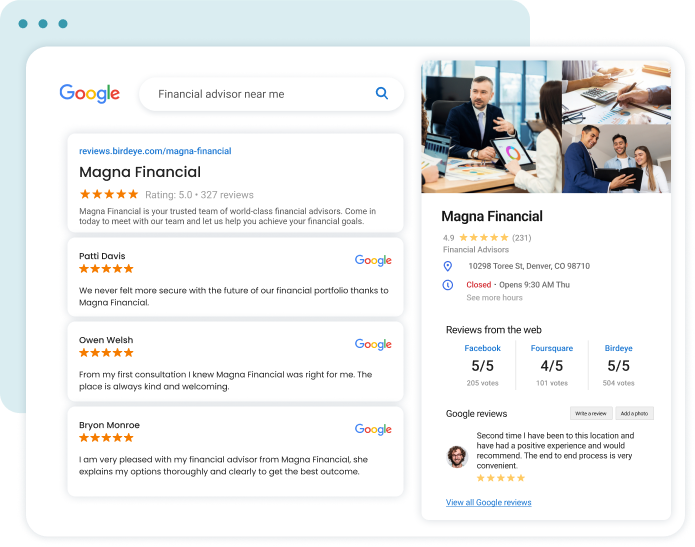 Reviews
Easily collect reviews and improve online reputation
Pair Birdeye with your CRM to generate reviews without lifting a finger — then use AI to generate tailored, error-free responses with a single click.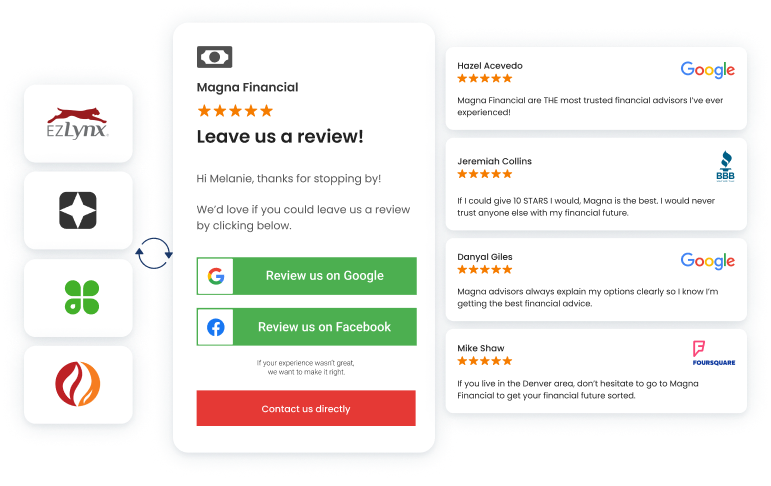 Messaging
Message clients across digital platforms
Reach customers and leads on high-converting channels like text, social, email, webchat, and more from a single inbox. Use BirdAI to rephrase your responses and get quick conversation recaps.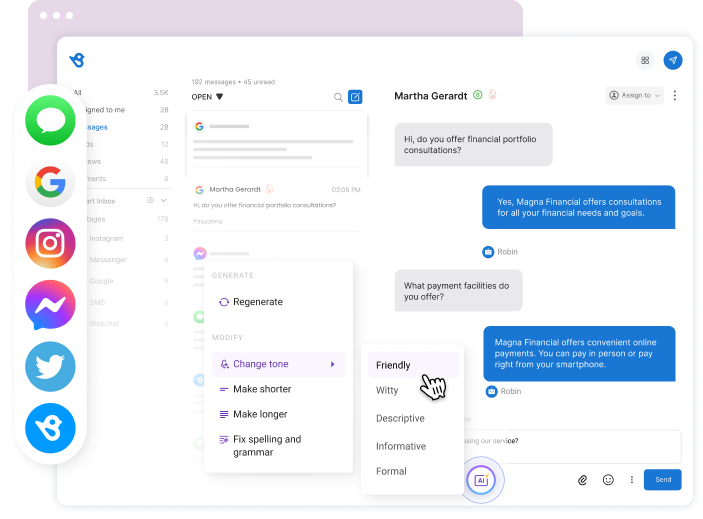 Social
Manage all your social accounts in one place
Create social posts in minutes with AI, manage social presence across multiple locations, and engage with customers seamlessly – all from a single dashboard.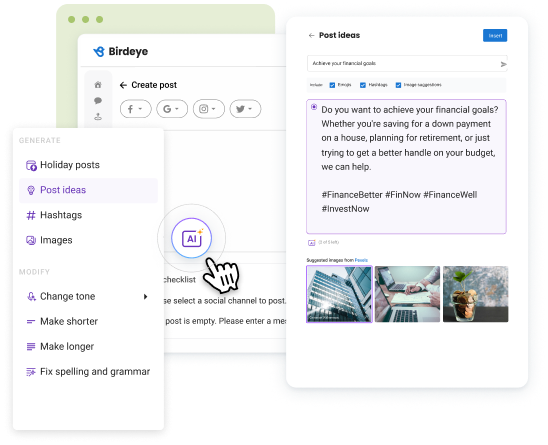 Payments
Get paid faster with digital payment options
Provide an effortless payment experience across text, scan, card readers, your website, and beyond. Streamline collections with automated campaigns and flexible financing options.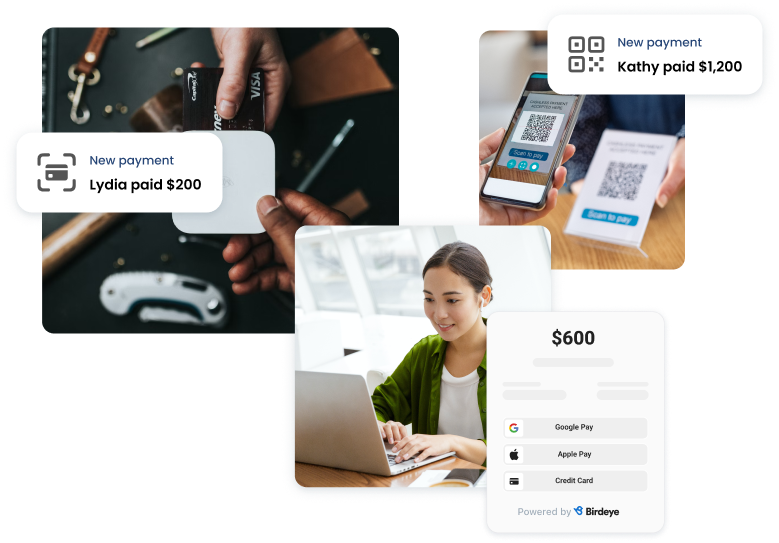 Surveys
Gather feedback better with text-friendly surveys
Measure, analyse, and act on customer sentiment with scalable surveys powered by AI.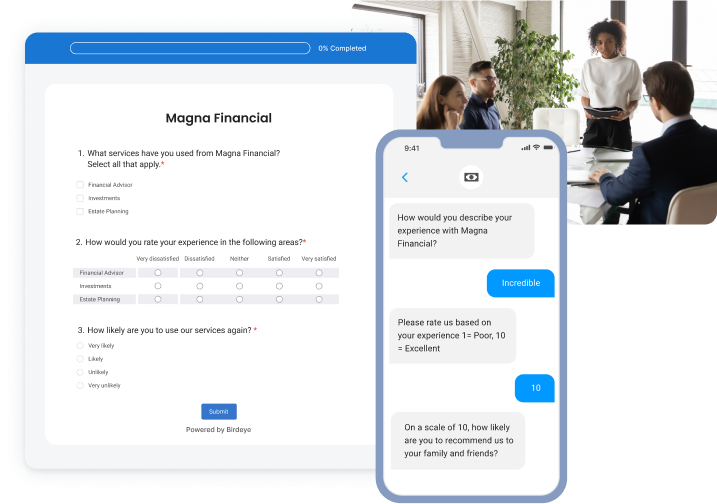 Insights
Get insights to improve client experience
Analyse data from reviews, ratings, customer feedback, and survey scores — all from one intuitive dashboard.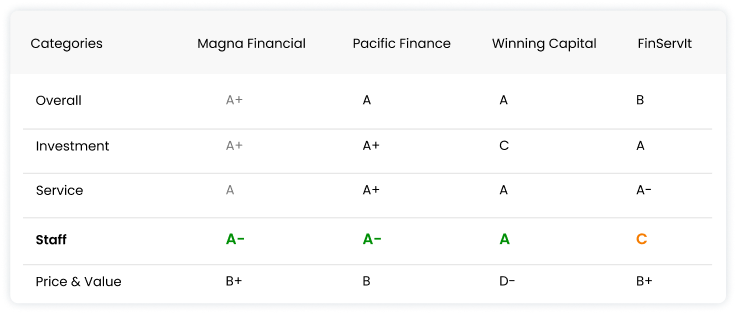 Benchmarking
Outrank and outperform your competition
Rank your reviews against your local competitors to better understand your place in the market. Uncover themes in competitors' reviews — then use your intel to outshine the competition.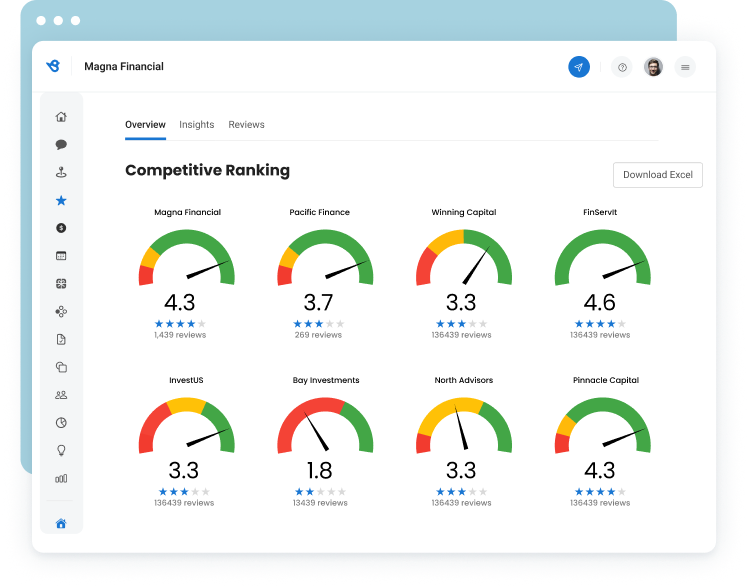 Integrations
Keep your favorite apps with Birdeye Integrations
Birdeye integrates with over 3,000 software systems — making it easy to generate more reviews, message more customers, and drive more revenue.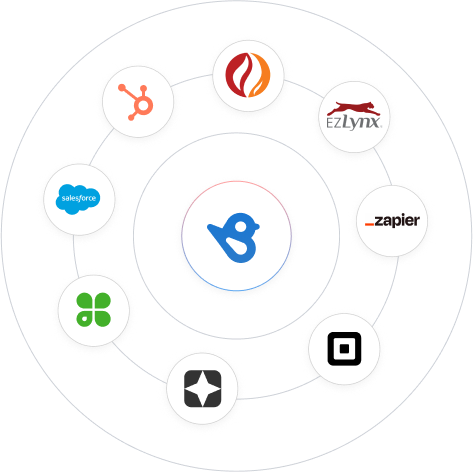 Get more Google reviews with Birdeye
Customer Since 2018
Sunlight Financial
Finance New York, NY
6
Reviews
5,687
Reviews
Customer Since 2018
Triumph Bank
Finance Collierville, TN
1
Reviews
355
Reviews
Customer Since 2016
Rushmore Loan Management Services
Finance Irvine, CA
35
Reviews
969
Reviews
Start growing with Birdeye today
Frequently Asked Questions
How can Birdeye help me improve my reputation as a financial services provider?

Click to open
Birdeye helps financial services businesses improve their online reputation by helping them rank higher on local search with accurate listings, seamlessly generating a steady stream of reviews, and making it easy for happy clients to refer friends and family.
Why is reputation management important for financial services providers?

Click to open
98% of clients read online reviews. An online review management platform helps you build credibility with potential clients using reviews. It also boosts your SEO and helps you attract more clients on Google.
How does Birdeye get reviews for financial services providers?

Click to open
Birdeye's automated review generation tool seamlessly gets reviews on 200+ sites like Google, Facebook, and more. Send automatic requests via text or email, prompting clients to easily leave reviews in two clicks.
How does Birdeye's financial services software differ from other financial marketing companies?

Click to open
Birdeye is an all-in-one platform for reputation management and client experience that provides friendly, scalable tools to effortlessly manage online reputation, connect with prospects through digital channels, process digital payments, and gain client experience insights to grow sales and thrive. Some key differentiators are our award-winning customer support, premier Google partnership, and our integrations to the CRM systems you use to improve business operations.
How can Birdeye's financial services management software streamline my business operations?

Click to open
More than 100,000 local businesses and brands use Birdeye to be found online through local listings and reviews; engage with clients through webchat, text, and social media messaging; collect digital payments; and gain insights to improve client experience with survey, ticketing and benchmarking tools.
Is Birdeye's financial services software easy to use?

Click to open
Birdeye is purpose-built for local businesses, we do away with the need for multiple point solutions to manage reputation, interact with consumers, and deliver a great client experience. Now all activity is managed and measured in one central place. Birdeye's intuitive application and smart automation makes it nearly effortless to request reviews, generate referrals, measure sentiment, communicate with clients and much more.
Can Birdeye's financial services software integrate with other systems or software used in my business?

Click to open
We provide out-of-the-box integrations to 3,000+ systems, open APIs, SFTP, and bulk upload capabilities — making it easy to level up your business with automated review, referral, and survey requests. We integrate to the systems you already use like Quickbooks, Square, Encompass CRM, Clover, Zoho CRM, Zapier and many more.