Company Snapshot
Chateau Development offers apartments and townhomes in Lincoln, Nebraska. With over 1300 units, they aim to offer a superior living experience. The company has been voted Best of Lincoln by their community for 16 consecutive years because of its stellar reputation.
Background
Effective communication with prospects is critical in the property management industry. Text messaging (SMS) is a valuable channel that allows prospects to easily reach out, while also allowing quick replies to increase sales. Offering business texting as a way to schedule appointments, reschedule, confirm, and ask questions gives Chateau Development an advantage over their competitors.
Having been voted Best of Lincoln for 16 years, Chateau Development is always ahead of the curve in its offerings. How has the team managed to maintain success in such a competitive market? The company credits its great customer service, and the fact that they provide as many channels as possible for leads to reach out to, offering every convenience that its customers expect.
One of these expectations is texting. It's why Chateau Development started using Birdeye Unified Inbox to communicate with prospects and customers.
"Customers are enjoying the new option to text for communications. Prospects respond sooner. Using Birdeye Unified Inbox makes it much easier to communicate all in one place as a team."
Connor Novotny
Leasing Professional at Chateau Development
Using Birdeye Inbox to Communicate
Chateau Development understands that many aspects of communication are time-sensitive. They started using Birdeye inbox for both customers and prospects in order to provide the exceptional experience that people expect. They've made their website textable to now provide an easy way for prospects to communicate and to improve response rates. If a leasing agent waits for a prospect to check their emails, the company may lose the sale. Using Birdeye's Inbox for text messaging allows employees to provide quick updates to prospects, resulting in much higher response rates and interaction with the prospect.
Customers are looking for an amazing experience. Providing options for them to schedule and communicate via business text messaging makes the process easier for all and makes for happier customers. Chateau Development uses the Birdeye Inbox to send and receive updates, schedule appointments, build customer relationships, answer questions, and much more! They don't have to stick to plain text, either; the Inbox allows them to add photos, videos, and links.
Using the Birdeye Inbox to communicate is easy and time-saving. The browser and email alerts immediately let the leasing team know when they have an incoming message. As soon as a lead or message comes in, they can respond directly through the Birdeye Inbox or reassign the conversation. They can also leave an internal note and see the entire conversation history, which makes it easier when the customer reaches back out.
Benefits of the Birdeye Unified Inbox
Customers, prospects and the Chateau Development team all benefit from the convenience of text messaging. As email rates continue to decline and response rates to phone calls drop even lower, it doesn't come as a surprise that a 98% open rate for text messages helps Chateau Development keep in front of clients, improve response rates, generate more leads and provide better customer experiences.
The Impact of Birdeye Unified Inbox
Inbox has helped make communicating more effective and opened up new channels of communication.
In 3 months of using Inbox, Chateau Development has seen the following benefits:
Birdeye: The Obvious Choice
Winning over 400 awards for 10 quarters in a row, Birdeye is the most-awarded and highest-rated customer experience software for businesses of all sizes.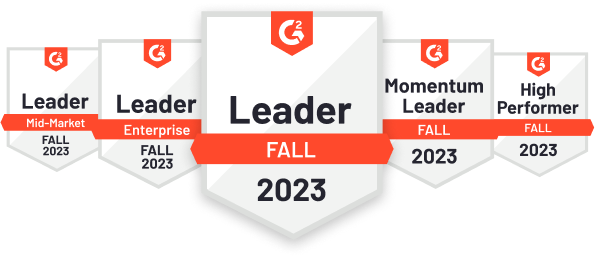 910 reviews

38 reviews