Drive and manage customer feedback for all your locations
Convert your customers into a marketing engine through highly robust experience optimisation workflows.
Sentiment
Overview
4.9

4.5

Win through customer experience
Fuel your growth and build deeper relationships, from first hello to happy customer and beyond. Grow your traffic, and convert more visitors into customers at scale.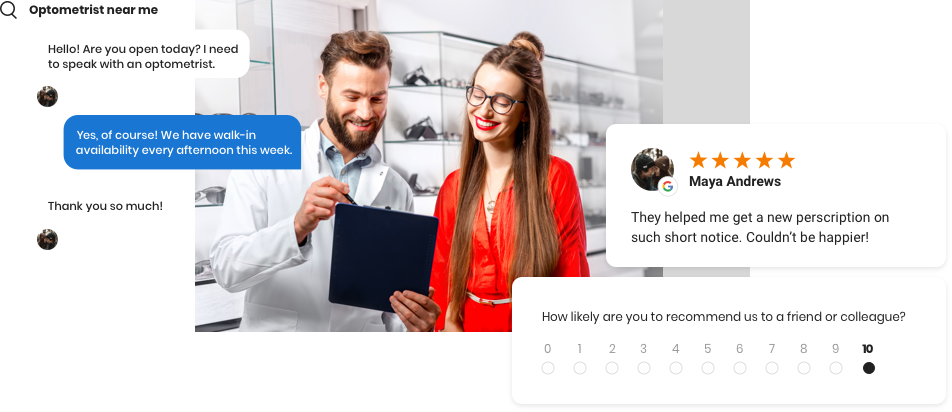 LISTINGS
Manage your business listings and rank higher everywhere online
Update business information for all locations straight from your dashboard and auto-sync changes across 50+ sites.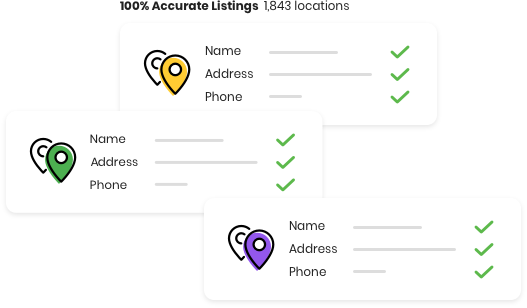 Review generation
Get new reviews with zero effort
Birdeye integrates seamlessly with 3,000+ CRMs, letting you build intelligent contact lists and run targeted review request campaigns to different customer segments via email or SMS.
Send instant or drip campaigns to ask the right customers at the right moments.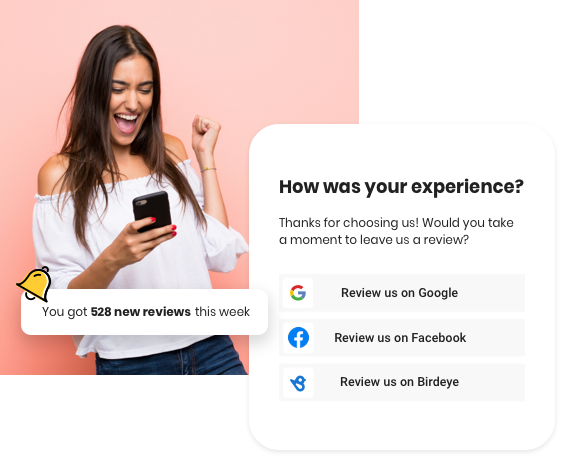 Messaging
Text sent. Growth delivered.
Turn conversations into conversions. Only with Birdeye Messaging can you connect with new leads and customers via text, Google, Facebook, and Instagram from anywhere on your dashboard.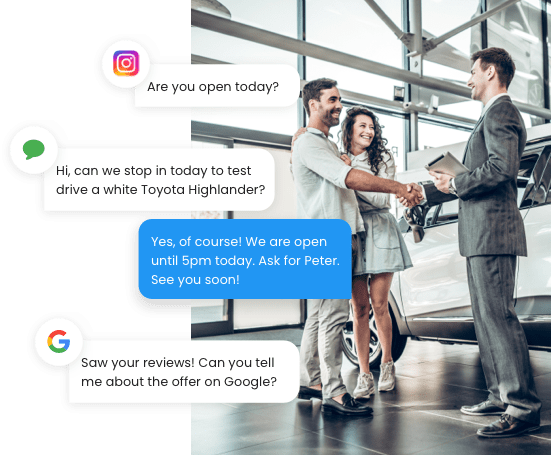 Multi-location webchat
A webchat widget for each of your locations and brands
Need 100 different webchat widgets for 100 locations? We've got your back.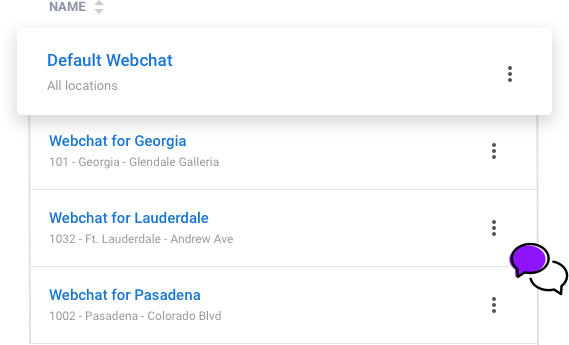 Drive your revenue
Studies have shown that 1-star increase in ratings equals a 5-9% increase in revenue. Your new revenue growth tools, powered by your own customers.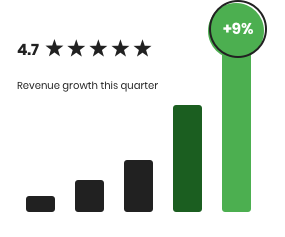 review marketing
Boost your conversion rate
Promote great experiences to accelerate your SEO and SEM initiatives. Automatically publish your best reviews on your website and social channels to convert visitors into customers.
Campaigns
Make your marketing smarter
Analyze your funnel and measure campaign efficiency with advanced, real-time reporting. Understand how your business performs at an enterprise and location level with 70+ reports.

ENTERPRISE DASHBOARD
Manage 1,000's of locations in one place
Birdeye gives you visibility and control over your entire organisation from one executive dashboard.
Monitor and measure reviews and ratings across locations to keep customer happiness levels high everywhere.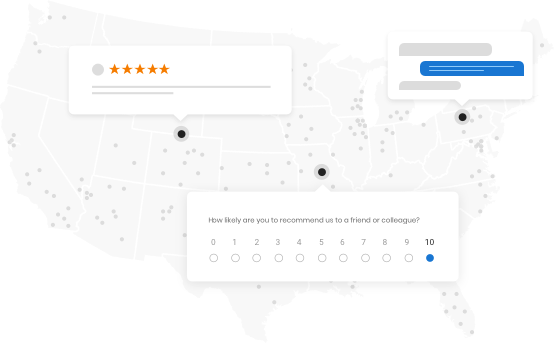 Birdeye results
Sunlight Financial
Effective and achieves our corporate objective for online brand improvement. Improved brand maintenance and better control of our online brand. This also allows us an opportunity to engage with customers at critical milestones in our process to determine any complaints or issues. I appreciate the User interface and the amount of information that is on the dashboard. The aggregation of the reviews and cleaning up our online presence has been very helpful.
Brian Von BergenHead of Operations
6
Reviews
3,489
Reviews
Bass & Hall Dental Implant and Periodontal Partners LLP
So Easy and Great! Has increased our number of reviews by 98% and love the positive feedback! Love the regular emails after each review is submitted!
Cindy JohnsonMarketing Manager
2
Reviews
589
Reviews
Ruth E. Bailey D.D.S.
I've spent a lot of money over the years trying to boost my online ranking. BirdEye has been the single most effective thing I have implemented. It is so easy to use for us and our patients!
Dr. Ruth BaileyDDS
2
Reviews
455
Reviews
Jackson Creek Dental Group
Grew our reviews fast and effectively! Love BirdEye! So happy we picked them!!
John WilliamsonMarketing Manager
6
Reviews
590
Reviews
Structured Foundation Repairs Inc
BirdEye is a game changer!! We had been in business for about 15 years when we started using BirdEye. We had hard copies of reviews but mainly had a few select people hitting review sites to complain. Our reputation was not accurately reflected online. When we started using BirdEye we immediately started see all of our positive reviews being posted online. We could also have the opportunity to fix problems with unhappy customers before they became a problem. I couldn't be happier with this product! So Easy to Use! Immediate Results! Quality Control at its finest!
Heidi MorrisonOperations Manager
9
Reviews
1,177
Reviews
Wilkinson Bradley W DDS
This is the easiest method of building strength online and gaining new business. The cost is unreal for the result. The single best move since we created our website 17 years ago. We have a new business stream from online presences we are seeing in full motion now.
Dr. Bradley WilkinsonDDS
4
Reviews
324
Reviews
Mike Bachman Plumbing
We had a total of 75 online reviews over 10 years averaging a 3.5 rating over all platforms. We implemented Birdeye and saw immediate results. We have been working with them for nearly 2 years and have received an additional 600 reviews and brought our online rating to 4.7 across all platforms. We're showing up #1 on Google in our area now. People are calling us based on our reviews now!
Chad RoylancesVP Operation
31
Reviews
1,365
Reviews
Doctors Making Housecalls by Eventus WholeHealth
We are very pleased with our arrangement with BirdEye. We're getting meaningful feedback, at a reasonable rate!
9
Reviews
330
Reviews
Insulation Contractor - Energy Seal, Inc.
At Energy Seal, we are typically a one time business, spray house insulation, so we generally don't have repeat customers. We have one time customers. BirdEye helps us get new reviews from all our customers. These positive reviews help people choose us over our competitors. We were spending hundreds a day in paid advertising. The more reviews I have, the less money I have to spend on other options to do paid advertising. I was spending thousands a month on Google, whereas now people are choosing me because of reviews and not so much paid advertising efforts. People trust the reviews more than paid advertising.
14
Reviews
447
Reviews
Hankey Law Office
Easy Peasy! We have dramatically increased the number of reviews our office gets. I love the monthly reports breaking it all done. Comes in very handy for our marketing meetings! It's an excellent marketing tool. Our reviews have increased by 200%!! The options we give our clients make it very easy for their use. At my end, its so easy to send a request. You can follow up anytime to see what's going on with the request. The dashboard is great - shows all of our information. We also get monthly updates letting us know our numbers. And it's very user friendly!
Carolyn Eck Marketing Coordinator
29
Reviews
520
Reviews
Start growing with Birdeye today
See why 100,000 businesses choose Birdeye.