Free Guide
A marketer's guide to building a VoC program
Great marketing resonates with customers on a personal level. So great marketers need to listen closely to customer feedback to understand exactly what customers want. Let's break down why your team should implement a Voice of the Customer program, discuss strategies for overcoming common obstacles, and share a few secrets from successful companies like David's Bridal, Brother International, and BlueJeans.
In this guide, you'll learn:
The 3 key ingredients for a powerful and scalable VoC program

7 ways to collect feedback and better understand your customer base

Why most VoC programs don't actually lead to real changes (and how you can set up your team for success)

And much more
Interested? Here's a Sneak Peek
Abstract
Voice oof the Customer (VoC) is feedback that your customers provide about your products or services that focuses on their expectations, experience, and overall customer satisfaction. VoC is an important part of product development and marketing, but most businesses struggle to get it right.
Most companies collect customer feedback in some form or other, but will stop short of having a systematic process to implement their VoC insights. To make the most of VoC, companies need to have a well-designed Voice of the Customer program to coordinate data collection, analysis, and implementation of insights in a systematic way.
Voice of the Customer (VoC) programs, when implemented well, allow market leaders to shift their listening and response mechanisms faster — providing them continuous opportunities for driving loyalty and increased sales.
Listening to the needs of customers is NOT optional
Customers have unique experiences with your products as well as each time they interact with your business. Keeping your ear to the ground and "listening" to their experiences is essential. After all, we are living in the age of the experience economy.
Brands have realized that to drive the most relevant customer experience, the most valuable data that they can gather to fuel their growth comes from the customer themselves. Therefore collecting customer feedback at various touchpoints throughout the customer's journey is a must and cannot be taken lightly.
Recent studies suggest that how a brand makes its consumers "feel" is 1.5 times more important in their buying decision than any other factor. Ensuring that the brand consistently provides the experience that the customer is expecting comes from a deep understanding of customer expectations. This understanding, in turn, comes from customer feedback.
Implementing a VoC program for your business. Why is it important?
A business that is invested in a VoC program listens to its customers and analyzes the data to improve processes. Instead of just collecting data, VoC focuses on interpreting and understanding it and using it to make changes. Without a VoC strategy in place, businesses can miss out on valuable opportunities that arise from feedback from both happy and dissatisfied customers.
Having a well-implemented VoC program can help almost every department within a company - product development, customer service, marketing, sales, business operations.... You name it!
57% of marketing professionals feel that customer feedback collection is the most effective tactic for improving customer experience.
In the case of customer service, simply making efforts to improve customer experience can decrease customer care costs by up to 33%.
VoC impacts new sales as well as retain existing business. Customers with great past experiences spend 140% more than those who had the poorest past experiences with the brand. And, one in three consumers (32%) say they will walk away from a brand they love after just one bad experience.
All in all, the investment in a solid Voice of Customer program in terms of time, money and resources is well worth it. More on this later.
Download this guide for more expert advice on VoC programs
Birdeye gets you real results that help you be the best
20 million

1 billion +

100,000 +
Data is from over 100,000 Birdeye business customers
Birdeye: The Obvious Choice
Winning over 400 awards for 10 quarters in a row, Birdeye is the most-awarded and highest-rated customer experience software for businesses of all sizes.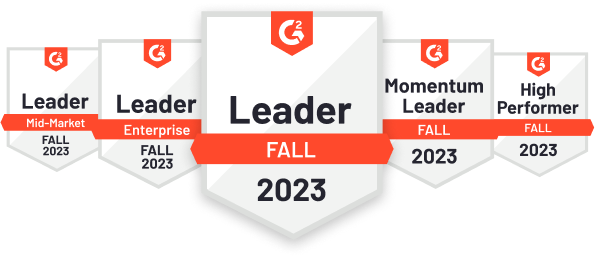 910 reviews

38 reviews