Free Guide
10 Steps to Rank Higher for Local & "Near Me" Google Searches
"Alexa, where is the best place to get pizza near me?" Chances are you've used this phrase to find businesses closest to you. Google is an incredible engine for uncovering information and with the creation of voice-enabled technology such as Amazon Alexa and Siri - there's never been a better time to reach more customers with local and "near me" searches. If your customers can't easily find you, they won't choose you. Download this free guide to learn how you can rank higher on Local & "Near Me" Google Searches and boost your chances of coming out ahead of your competitors. By the end of this guide, you'll have a clearer understanding of how to rank higher with near me and local searches with actionable measures you can take right now.
In this ebook, you'll learn:
Common SEO ranking mistakes businesses make

How Google determines rankings

How to update your business info for better visibility

The importance of using SEO heatmaps

...and much more
Interested? Here's a Sneak Peek
6 common SEO ranking mistakes businesses make
Near-me searches are critical for businesses since they allow you to reach your intended customers in real-time moments when they desire products or services immediately. Local search and maps are huge drivers to organic local traffic, but only if it's done right. Local SEO mistakes could cost you leads, here are some common mistakes why your business might not show up and rank as high as it should when customers search.
1. Not enough customer reviews or not responding to reviews.
If you're not visible in local searches it might be because you don't have enough reviews or are not responding to the reviews you do have. Responding to reviews goes a long way towards building trust with your customers, but it's also beneficial for improving local SEO. Google wants the most credible businesses on its platform so that they can recommend them to other potential shoppers who might need help finding you. Responding to reviews, whether it's 1 or 5 stars, is a great way to ramp up your local SEO ranking.
2. Missing or inconsistent NAPW Data (Name, Address, Phone number, and Website)
A business's NAPW can make or break its search engine optimization. Local results favor the most relevant listings for businesses so accurate information is key. Having inaccurate NAPW could harm both local 3-pack rankings as well as organic ranking factors like pages/titles which appear at the top right underneath "Did You Know?"
3. Unverified Google profile
Not verifying your Google My Business profile (or Google Business Profile as it is now called) is a major mistake. Properly managing and monitoring your Google Business Profile can help boost SEO, as Google places more trust in verified businesses over unverified ones. Verifying will also allow you to edit the listing by adding branding or images while correcting discrepancies if needed with generated content.
4. Duplicate listings
Google has a tough time ranking pages that are identical, so when you have more than one business listing on GMB or any other platform and they all represent the same entity (a single company), then these duplicate listings will confuse the search engine. Local SEO relies heavily upon guidelines set forth by Google which determine how duplicates should be handled - if at all-in SERPs; this is where local results come into play.
5. Keyword stuffing
While SEO keyword stuffing used to be common practice to rank on Google, that is no longer the case. Google dislikes SEO keyword stuffing because those methods focus on beating the search engine algorithm rather than a positive user experience. Keyword spamming could lead to penalties like page rank loss and even worse: penalties from appearing at all in Google searches. In other words, if you fill your content with needless keywords then it won't improve the chances of ranking higher. Here's an example of keyword stuffing.
Download this guide for more valuable insights
Birdeye gets you real results that help you be found
Data is from over 100,000 Birdeye business customers
Birdeye: The Obvious Choice
Winning over 400 awards for 10 quarters in a row, Birdeye is the most-awarded and highest-rated customer experience software for businesses of all sizes.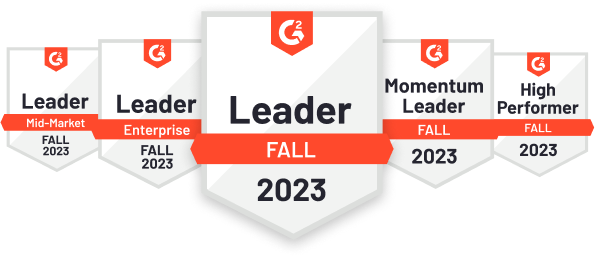 910 reviews

38 reviews