Learn how Waterstone Mortgage uses Birdeye to make customer experience a competitive advantage
Company Snapshot
Waterstone Mortgage is a residential mortgage lender with the ability to lend in 48 states. The company has locations in 21 states and about 650 employees. In 2019, they helped over 14,000 people achieve the dream of homeownership. Providing an exceptional customer experience is paramount to Waterstone Mortgage.
Background
Before partnering with Birdeye, Waterstone Mortgage did not have a platform to manage all of the online reputations of their individual branches and loan originators. They knew the importance of receiving feedback, so they included paper surveys in the closing package. This proved to be ineffective, as many times the customer did not fill it out, or there was a time delay in getting the survey into the right hands, which caused a loss of referrals. Waterstone Mortgage needed a better way to collect feedback, build and manage reputation, and gather insights into the customer experience. This is when they turned to Birdeye.
Customers read reviews to help them make informed, educated decisions, and reviews help us build trust. In one year of using Birdeye's platform, we saw a 380% increase in the number of reviews our loan officers were getting. We started getting so many reviews that Birdeye Managed Services now responds to these reviews as an extension of our team.
Lisa Fenske
Senior Vice President of Marketing and Communications
Creating strong reputations that drive choice from home buyers
Waterstone Mortgage has hundreds of loan originators, and they needed to ensure that their prospects could find them and see their great reputations. With Birdeye, Waterstone Mortgage has automated the process of building and managing the online reputation of each loan originator's (LO). Each LO has their own SEO-enhanced profile with Birdeye. They also have their own reviews highlighted on their website using Birdeye's API. Using Birdeye's integrations with Encompass, Waterstone Mortgage is able to automatically drive reviews after a closing to each loan originator's Google, Facebook and Zillow pages, so that prospects always see their stellar reputation.
Automating the review process has made it very easy for the customer to leave a review on the sites that matter. With Birdeye alerts, the LO and branch managers receive instant customer feedback and Waterstone Mortgage can build great online reputations for each of its hundreds of loan originators. Waterstone Mortgage has seen an increased rating and a 338% increase in reviews since implementing Birdeye. Integrating the loan originators' online reviews and social channels is an important factor for Waterstone Mortgage. With Birdeye, they are able to automate positive review posts to each loan originator's business Facebook and LinkedIn pages – increasing trust among other potential homebuyers.
"Birdeye automates a simple process for customers to share their experience. This not only provides a better customer experience, but also results in improved search engine ranking and naturally produces new leads."
Lisa Buller
Digital Marketing Specialist
Collecting feedback with surveys
Beyond reviews, Waterstone Mortgage also understands the importance of collecting feedback after each closing. Before Birdeye, they were including paper surveys with their loan closing papers. This was not very efficient or effective. With Birdeye's Encompass integration, they are able to automatically send customized surveys out 24 hours after a loan is funded. They are now seeing an average of 39% response rate for their surveys. Both the loan originators and the branch managers benefit by receiving instant feedback. Each survey can be easily responded to through Birdeye, and branch managers often use this feedback as a source of praise for the loan originator or other team members.
With all of their customer feedback now in one place, Waterstone Mortgage now has the insights they need to easily understand and take action. They can leverage these survey responses to optimize business decisions that make customers happier, faster.
"Customer experience is paramount for all our employees. These surveys help us tweak our strategic plan. Without Birdeye, there was no way to act on feedback. We are largely referral-based, and satisfied customers refer us and come back to us when they need to refinance or buy a new home. Everyone wins when you provide great service, so having Birdeye there to gauge our CX is essential. I wish we would have done it sooner."
Ericka Smith
Vice President - Marketing
Taking the guesswork out of customer experience
Birdeye reporting helps Waterstone Mortgage stay on top. With highly customized reporting by loan originator, branches and more, they now use the reporting for management reports. On both a branch and corporate level, the company can see how they are performing. The loan originators are also very competitive, and Birdeye has enabled some branch managers to organize friendly competitions.
Waterstone Mortgage uses Birdeye reporting to see if there are any opportunities for growth, development, or training. Reporting also helps them identify trends for process changes. For the occasional negative experience, they are now able to quickly loop in customer support to quickly resolve any issues. Being able to quickly turn any detractors into promoters is essential.
"Birdeye helps us provide a better experience for our customers. It provides us with real-time data that is actionable. It improves internal processes and allows us to better manage our online reputation"
Lisa Buller
Digital Marketing Specialist
Staying on top of the competition
With Birdeye Benchmarking, Waterstone Mortgage is able to understand where they rank in the industry, then leverage those competitive insights to stay ahead of their competition. With customized keywords like "brand", "closing", "experience", interest and fees", "process" and "staff", they can receive insight on not only their own rankings, but also on their relative competitive advantage in these areas.
The Birdeye difference
When Waterstone Mortgage looks for a software partner, they emphasize the importance of working with someone who understands the mortgage industry's unique needs, systems, and integrations. They chose Birdeye as the platform they knew would be the best at providing Waterstone Mortgage with tools and data to stay on top of their competition and meet their company goals.
By implementing a company-wide, automated process to help originators and branches ask for online reviews, Waterstone Mortgage has increased their online presence including their search ranking. This, in turn, has increased their loan originators' visibility online and generated more referral business. Automating the review request process has also allowed loan originators to focus more on the leads coming in, instead of spending excessive time following up with closed borrowers to ask them for referrals. Receiving feedback ensures other customers have an exceptional experience.
"We looked around for a solution, and Birdeye was the one that met all our needs. We wanted to get our hands around our reputation. Birdeye has the ability to be flexible, is an innovative product, and they understand the mortgage industry's unique needs, systems, and integrations. Birdeye is adaptable and works with us as a true partner."
Lisa Buller
Digital Marketing Specialist
Birdeye: The Obvious Choice
Winning over 400 awards for 10 quarters in a row, Birdeye is the most-awarded and highest-rated customer experience software for businesses of all sizes.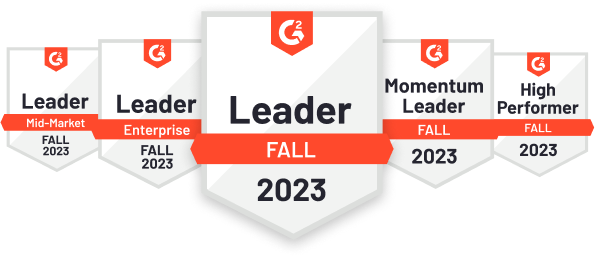 910 reviews

38 reviews