Company Snapshot
TruForce is a customer-first pest control company with nine locations across Arizona, Nevada, and Texas. Their team is committed to protecting their clients from pests and providing unmatched customer service.
To stand out from their competitors, TruForce does everything they can to deliver exceptional customer experiences. They've developed efficient, omnichannel solutions to provide clients with world-class care. TruForce is eager to change the pest control industry through their attention to customer satisfaction.
9 locations

September 2021
"The market in our area is incredibly saturated. The last time I looked, there were over 3,000 pest control companies in Phoenix. A high star rating really puts our business ahead of our competitors. It's an essential part of our success."
Nick Pulizzano
COO, TruForce Pest Control
Background
Even though TruForce Pest Control has always provided exceptional service to their customers, they knew they needed to take action to stand out in their highly competitive market. Birdeye provides TruForce with AI-driven automation that helps their staff quickly answer service questions, grow their online presence, showcase positive sentiment, and gain business through referrals.
Trust begins with an online search
Birdeye has helped TruForce quickly build trust in their communities by automating review requests. In just a year and a half, they've generated over 559 new 5-star reviews from satisfied customers.
These results were made possible with Birdeye's effortless, automated review requests. By providing their customers with an easy way to leave feedback, TruForce has seen a considerable increase in their overall Google star rating. Today, they're well ahead of local competitors thanks to Birdeye's intuitive platform.
"When we ask people how they heard about us, most say they found us online and reached out because of our reviews. Customers have so many different companies to choose from, so businesses definitely have to do what they can to stand out. Our reviews are what help us outshine our competitors."
Nick Pulizzano
COO, TruForce Pest Control
Since Implementing Birdeye, TruForce Pest Control has:
Generated 876 new reviews across all sources
Increased their overall Google rating to 4.6 stars
Received 27.6K Google Business Profile impressions
Gained 58 referral leads
Sent and received 1.6K messages with Messaging
Omnichannel options for a seamless customer experience
TruForce identified a need to provide omnichannel communication, as many of their customers were no longer calling to make appointments or request bids. As a solution, TruForce started using Birdeye Messaging o track, manage, and communicate with customers on multiple channels — including text, email, social, voicemail, and more. Since implementing customer-preferred options, TruForce has received over 3,200 conversations.
Birdeye Messaging makes it easy forTruForce to connect with their customers on the channels they prefer, whether that's texting the number on the side of their trucks or messaging them directly from their website using Birdeye's AI-powered Webchat. Webchat has helped TruForce connect with their current customers and seamlessly acquire 473 new leads with powerful features that automatically create a new contact in their Inbox and capture mobile numbers.
"I think when somebody is trying to chat on the website, they don't want to talk on the phone. They just want to know the answers to their questions. Messaging and Webchat make it easy for us to respond to customers and get them the answers they need. And if the chat goes inactive or they leave the website, the conversation then switches to text messaging. This has saved us a lot of business because we can always get back to potential customers in just a few minutes."
Nick Pulizzano
COO, TruForce Pest Control
Additional leads from effortless, automated Referrals
After reading raving reviews about their services and team, TruForce knew they needed to give customers an easy way to refer their family and friends.
With help from Birdeye Referrals, TruForce has been able to run multiple campaigns and drive additional revenue through their happy customers. Their customers have shared referral codes with their friends and families 239 times, generating 58 new leads. Referrals makes it easy to turn shares into sales with automation, performance reporting, and instant notifications.
Everything you need to grow in one location
Birdeye has helped TruForce Pest Control generate thousands of positive online reviews, build valuable relationships, and turn referrals into customers. These results are possible for your business, too — so get in touch to start growing with Birdeye.
Schedule a demo today, call 1-800-561-3357 ext 1, or send an email to sales@birdeye.com.
"Birdeye has had a massive impact on our business. Everything being in one platform just makes it that much easier with multiple locations."
Nick Pulizzano
COO, TruForce Pest Control
Birdeye: The Obvious Choice
Winning over 400 awards for 10 quarters in a row, Birdeye is the most-awarded and highest-rated customer experience software for businesses of all sizes.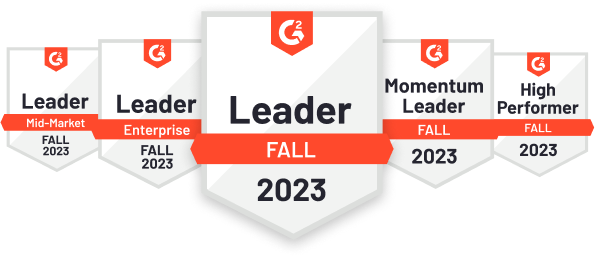 910 reviews

38 reviews