Company Snapshot
O'Brien Auto Group provides a distinct car buying & owning experience across their 13 locations in Oregon and Washington. They've replaced conventional car dealership practices with more convenient ways to research, find and maintain a vehicle. They understand the time and consideration that goes into owning vehicle and aim to provide easy solutions for their customers. Making sure customers are taken care of from the moment they walk in the door and decide to purchase a vehicle, all the way to keeping their vehicle safe and healthy on the service side.
13 locations

November 2016
"Traditionally speaking, car dealerships don't have the best reputation. One of the ways we strive to break those expectations is by always putting the customer first. This means we must be very aware of our customer journey and experience, both negative and positive. Birdeye has been an amazing resource helping us see what we do right, but also what we need to work on."
Ted Nikolov
Director of Digital & Social Media
Background
O'Brien Auto Group's top priority is providing exceptional care to their customers. In 2016, they were eager to provide customers with a way to share their positive experiences online — and use those positive testimonials to outshine local competitors. They also knew that every purchase and service was an opportunity to learn more about their customers and continue to grow in the right direction.
Over the last six and a half years, Birdeye has helped O'Brien Auto Group manage their online listings, grow their reputation, and learn more about their customer sentiment.
Putting Reviews on autopilot
Since partnering with Birdeye, O'Brien Auto Group has seen a significant increase in their review count. With over 23,000 5-star reviews and testimonials across their locations, standing out on Google is easier than ever.
Birdeye has made getting new reviews even easier for O'Brien Auto Group with automated review requests. These customized requests are automatically sent after every purchase, which means customers can share feedback on Google, Facebook, and other leading review sites in just a couple of clicks.
"We would not have the same volume of reviews coming in without the automatic request feature from Birdeye. It has helped us make sure that every customer has a voice by automatically asking for feedback after their visit."
Ted Nikolov
Director of Digital & Social Media
Since joining Birdeye, O'Brien Auto Group has gained:
55.2K new reviews generated across all sources
A new overall rating of 4.5 stars on Google
2.2 million profile impressions
278.8K calls from clicks
723.8k website visits
Reaching new speeds with automated responses
When it comes to managing an online reputation, generating an impressive number of online reviews is only part of the equation. Managing responses — and negative reviews — was something else O'Brien Auto Group wanted to streamline.
Birdeye's all-in-one dashboard provides O'Brien Auto Group with an easy way to monitor their reviews. Plus, Birdeye's review auto-response feature saves O'Brien Auto Group time and allows them to respond to reviews at scale. By responding to every customer review, O'Brien Group is able to show customers they're listening while maintaining their brand voice across all channels. These time-saving features have helped O'Brien Auto Group increase their reviews by 770%.
"What I like most about Birdeye is the ability to monitor all our reviews from one location. We have a small marketing team and balancing reviews for 13 different locations is an otherwise daunting task. We can now make sure every customer feels taken care of and have the opportunity to improve negative customer experiences."
Ted Nikolov
Director of Digital & Social Media
Gauging new experiences with data-driven Reports
Birdeye doesn't just help O'Brien Auto Group monitor their reviews and improve their online presence. Our all-in-one platform also makes it easy for the dealership group to collect and analyze insights with Reporting.
O'Brien Auto Group uses Reporting to explore sentiment trends, compare locations, track response rates, and much more. Sharing data is easy, and reports can be emailed to specific team members daily, weekly, monthly, or quarterly. For multi-location businesses like O'Brien Group, the ability to share insights is invaluable and can help drive even more growth at scale.
A dashboard full of possibilities
With Birdeye's all-in-one dashboard, O'Brien Auto Group has all the equipment they need to grow at scale and continue changing the car industry.
Ready to switch gears? Take Birdeye for a test drive today. Schedule a demo, call 1-800-561-3357 ext 1, or send an email to sales@birdeye.com.
Birdeye: The Obvious Choice
Winning over 400 awards for 10 quarters in a row, Birdeye is the most-awarded and highest-rated customer experience software for businesses of all sizes.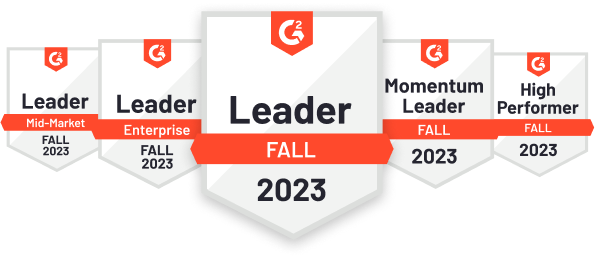 910 reviews

38 reviews