Birdeye drives 180,000 online visits for Innovative Implant and Oral Surgery
Company Snapshot
Innovative Implant and Oral Surgery is a two-location oral surgery practice based in Pennsylvania. The practice is recognized for excellence in the treatment of Oral and Maxillofacial disorders in pediatric and adult patients.
Before coming to Birdeye, the practice was not doing anything to collect and leverage new patient reviews. Because oral surgery procedures only happen rarely in a person's life, most patients coming to the practice are coming for the first time. That makes it important for the practice to be visible to potential patients. The team realized that online reviews could help accomplish this goal, which brought Innovative Implant and Oral Surgery to Birdeye.
"Implementing Birdeye has given my patients the opportunities to share their experiences with future patients searching for an oral and maxillofacial surgery practice. New incoming patients consistently reference my reviews in consultations and first meetings. Thanks to Birdeye's simple platform and integration with our practice management software, reviews have become a major source of patient referrals to my practice second only to our referring dental colleagues."
Michael B. Salin
DMD Oral & Maxillofacial Surgeon
More than 1,500 Reviews with Birdeye
Before starting with Birdeye, Innovative Implant and Oral Surgery would only get a few patient reviews every year. With Birdeye, the practice was able to automate sending review requests. After an appointment, a patient would get a review request from Birdeye. The impact was immediate. In 2018, the practice received more than 550 authentic patient reviews.
Review management has helped Innovative Implant and Oral Surgery's visibility. Additionally, more than 180,000 visitors to their Facebook page, company website, and Birdeye business profile have seen their impressive reviews.
Promoting Reviews on Social Media
Innovative Implant and Oral Surgery promotes its reviews on social media platforms like Facebook. Birdeye gives businesses the ability to share positive reviews automatically. Followers can immediately see the glowing opinion of loyal customers.
Fixing Listings Across the Internet
Before coming to Birdeye, Innovative Implant and Oral Surgery had inconsistent listings across the web. On certain review platforms, the practice would have incorrect contact information, but in some cases, the practice had no listings at all. These inconsistent listings had the potential to cause confusion amongst patients and lead to a lower search ranking.
With Birdeye, the practice made sure that its listings were correct across all platforms. All the practice had to do was fill in the correct business listing information, click a button, and wait for Birdeye to automatically do the rest in the matter of hours.
Here's what Innovative Implant and Oral Surgery's listings looked like before Birdeye:
And here's what they looked like after Birdeye:
Driving Growth with Birdeye
WIth Birdeye, Innovative Implant and Oral Surgery has improved its online reputation. With the combined power of reviews and listings, the practice is able to be found and be chosen by potential patients like never before.
Birdeye: The Obvious Choice
Winning over 400 awards for 10 quarters in a row, Birdeye is the most-awarded and highest-rated customer experience software for businesses of all sizes.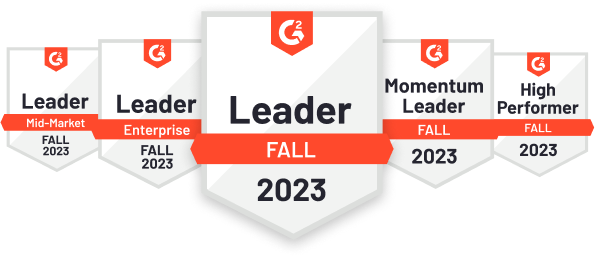 910 reviews

38 reviews