Company Snapshot
Hughston Clinic is a nationally recognized center of excellence for the research, education, training, and quality treatment of musculoskeletal injury and disease. Hughston Clinic offers specialized care in orthopaedics, sports medicine, and trauma, but it's more than your average clinic. The clinic pairs an orthopaedic-specialized team of healthcare professionals with some of the best and well-known board-certified, fellowship-trained surgeons in the country. This team, the business leadership, and state-of-the-art facilities allow them to provide care to patients like no other. In many of its locations, Hughston Clinic offers patients the convenience of onsite diagnostic services, rehabilitation with physical therapist, and outpatient surgical treatments. The physicians are specialty-trained in the areas of spine, shoulder, elbow, wrist, hand, hip, knee, and ankle and they use the most innovative techniques and treatments in the orthopaedic field.
Background
Before Birdeye, Hughston Clinic had no easy way to obtain or manage patient reviews and feedback. Instead, they handled all these tasks manually, which involved the time-consuming task of scouring the internet for reviews across multiple healthcare and review sites.
Hughston Clinic knew the importance of having an excellent brand reputation online and started looking for a solution to centralize these tasks. Hughston found that with Birdeye, they could collect insights into their patient sentiments and manage both their physician and location's reputation all in one easy-to-use dashboard.
Since working with Birdeye, Hughston Clinic has seen the following key improvements:
378% increase in reviews.
2390% increase in clicks to phone calls.
5840% increase in map views.
1793% increase in web visits.
1393% increase in search views.
1678% increase in directions.
Keeping providers and location information accurate across all sites
Consumers provide massive online input for brands today. Hughston Clinic manages multiple locations, each with numerous doctors, so they needed a robust tool to manage their information across all sites at scale. To be found online, they wanted to make sure potential patients always had accurate and up-to-date information on both providers and locations.
Hughston Clinic identified that many of their doctors and practices had inaccurate information across several Healthcare-specific review sites (Healthgrades, MD.com, Vitals, RateMD.) Birdeye allows them to easily maintain accurate information for their providers and location with its integrated API-based listing solution.
"The need to monitor our online reputation has been growing at record speed each year. We want to protect the reputation of our physicians and locations; therefore, we need to be aware of any problem in a timely manner. Birdeye allows us to do both."
Kathleen Gibson
System Marketing Director
Ask, and you will receive
Before Birdeye, Hughston Clinics had no automated solution to manage or obtain reviews. Though they had been in business since 1949, they had only 60 reviews. With BirdEye, they now have nearly 8,000 reviews!
Their secret? Surveys.
Hughston Clinics runs various surveys to gather patient feedback and obtain reviews. These surveys are fully customized to collect feedback after certain surgeries or procedures. Each survey gives them insights into how the patient's experience was and allows them to see where improvements are needed.
But they don't stop there. Every survey ends with a request for a review on the doctor, which is automatically sent to the doctor's review site. Birdeye's integration with their EHR, Athena Health, and Birdeye's automated, fully customizable response templates streamlines this process.
These solutions improved review response management across all locations and practitioners. As a result, Hughston Clinic has seen an average of 25% conversion rate on their surveys and has received more than 66,000 survey responses since using Birdeye.
"Without a service like Birdeye, online reputation management was too time-consuming. Birdeye has provided us a service that has saved us hours of searching and managing this on our own. They have also helped us boost our number of reviews from 60 to over 8000 in the past year."
Kathleen Gibson
System Marketing Director
Taking the guesswork out of patient experience
Hughston uses Birdeye Reporting to examine patient experience trends and take a deep dive to understand issues and address concerns before they escalate. Birdeye Ticketing allows them to track low NPS survey results or negative reviews.
After receiving a low score or negative review, Hughston's management team tags the individual clinic managers, so the practices and providers are alerted to follow-up with the patient. Now, the guest services department has visibility into any concerns and can ensure every issue is addressed promptly by the correct person.
Hughston Clinics uses Birdeye Insights to optimize patient experience by digging beneath reviews, ratings, patient feedback, and survey scores to discover what's working, what's not, and where.
With their customized keywords, they can track what is being said and the most positive and negative mentions. This insight has allowed them to bring to the attention any improvement that needs to be made in specific areas.
"Reporting is one of the most important features for us! It allows us to show the physicians their current status online, which they are very interested in seeing. We did not have that capability before using Birdeye."
Kathleen Gibson
System Marketing Director
The Birdeye difference
A positive online reputation helps patients find and trust your practice and physicians, converts searchers into actual leads, and boosts local search rankings. Without a service like Birdeye, online reputation management is extremely time-consuming.
Hughston Clinic uses Birdeye to manage their reputation and address any issues we may be unaware of promptly–in one easy-to-use dashboard. As a result, they have been able to build our reputation and acquire more patients.
Ready to get started and learn how Birdeye can help your business manage customer experience? Schedule a demo, call 1-800-561-3357 ext 1, or send an email to sales@birdeye.com.
Birdeye: The Obvious Choice
Winning over 400 awards for 10 quarters in a row, Birdeye is the most-awarded and highest-rated customer experience software for businesses of all sizes.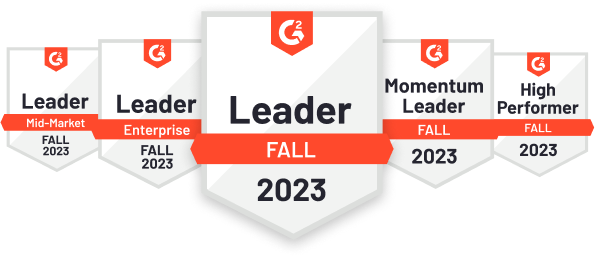 910 reviews

38 reviews