PALO ALTO, CALIF. (PRWEB) NOVEMBER 07, 2018
Birdeye Integrates to Yardi to Help Real Estate Professionals Develop Long-lasting Client Relationships
Birdeye and Yardi integration enables property management businesses to automate the process of generating new reviews & feedback to improve the tenant experience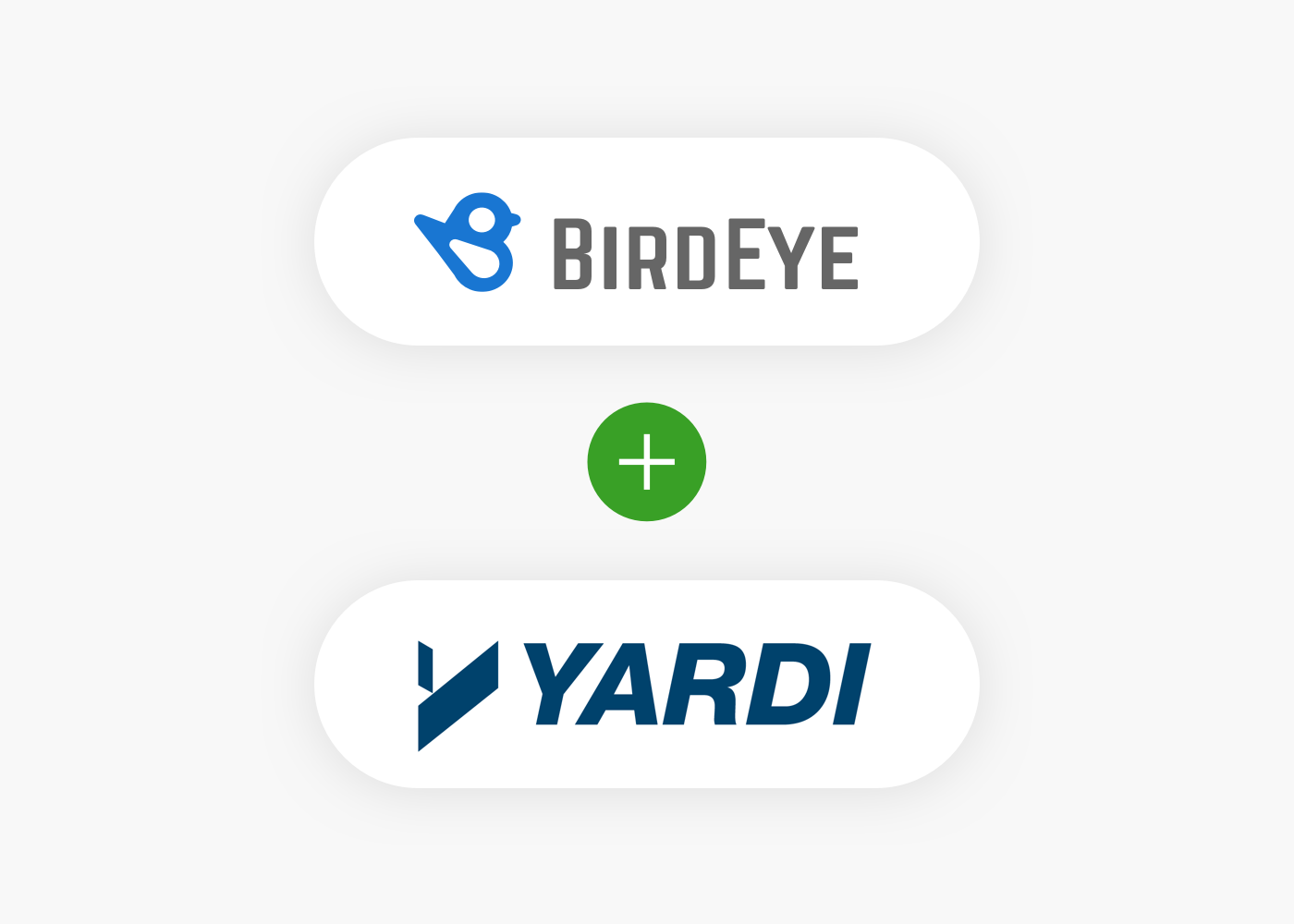 Today, Birdeye formally announces its integration with Yardi Systems, Inc. the property management software leader for all types and sizes of real estate companies worldwide. With this new integration option with Birdeye, Yardi businesses will have the ability to automatically send out review requests to their tenants, turning current rental clients into a powerful marketing engine for the business.
Before this integration, real estate professionals using Yardi would have to manually manage what their tenants were saying about their business online. It can be overwhelming for property management professionals dealing with multiple tenants & showings to dedicate the necessary time, resources & staff to manage a business' online reputation. Therefore, this critical piece of the business can often get overlooked or forgotten.
With the Birdeye integration, Yardi users can now automate the process of sending out review requests or surveys to their tenants who have in the recent past used their services to either move-in to a listed property, move-out, or to close a service request. Birdeye will seamlessly pull client information from Yardi and automatically send new review requests via email or SMS based on the preferences & triggers set within the Birdeye dashboard. This creates a steady flow of incoming reviews that helps improve search engine ranking and brand visibility so businesses can be found easily by prospective clients.
"We're excited to work with Yardi to help real estate professionals develop long-lasting relationships with their clients", said David Tulkin, Director of Business Development at Birdeye. Together, Yardi and Birdeye are providing property management professionals with the resources they need to improve their online presence, and foster trust and loyalty with tenants."
About Yardi
Yardi is the property management software leader for real estate clients worldwide, providing integrated property management software and investment management solutions for all real estate verticals.
In 1982, Anant Yardi recognized the need for an integrated accounting and property management software for the residential marketplace. Today, Yardi is a global company with more than 35 offices around the world, serving nearly every real estate sector. Since the beginning, Yardi's mission, goals and values have shaped the company and enabled them to continue providing quality software with unwavering customer focus. Yardi's mission & goal is to provide clients with superior products and outstanding customer service, while ensuring the satisfaction and goodwill of all clients. Learn more at Yardi.com.
Yardi users can now automate the process of sending out review requests or surveys to their tenants
About Birdeye
Birdeye is a SaaS platform that reimagines the way consumer feedback is used to acquire and retain connected customers by closing the loop between reputation marketing and customer experience. Birdeye enables businesses to get new reviews and captures existing customer sentiment from review sites, social media, Net Promoter Scores, and support cases in real-time. Birdeye converts all feedback into actionable insights so businesses can engage in every step of the customer journey, establish an effective online presence, and benchmark performance across locations and against competitors. The Birdeye platform is trusted by 25,000+ businesses and prominent F1000 enterprises. Birdeye was founded in 2012 by Google, Yahoo, Amazon alumni and backed by Silicon Valley who's who including Trinity Ventures, Salesforce founder Marc Benioff and Yahoo co-founder Jerry Yang. Learn more at Birdeye.com.