DIVERSITY, INCLUSION, AND BELONGING
TOGETHER, AS ONE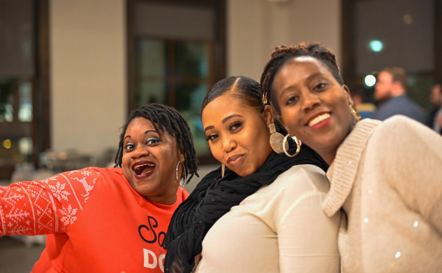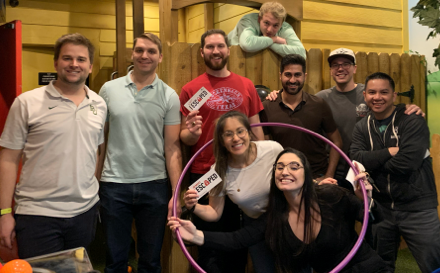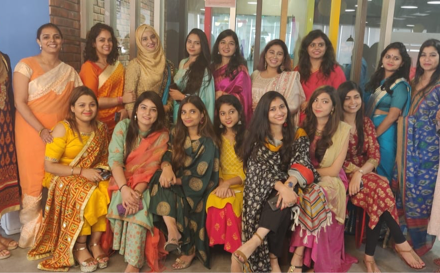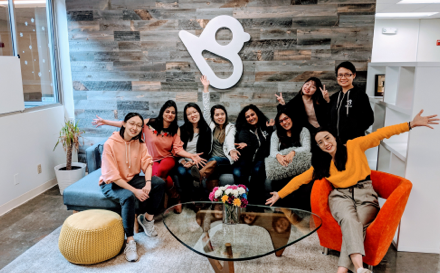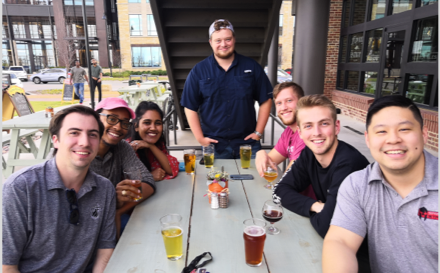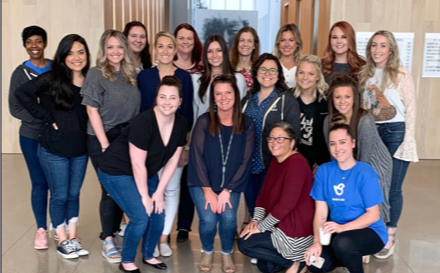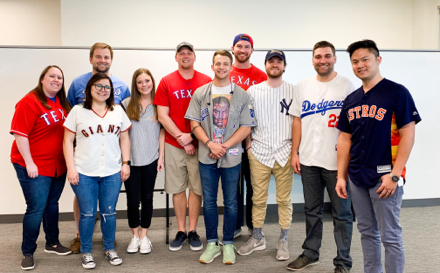 Be part of a world-class team
As relentless innovators, we make excellence a habit. We know building beautiful things means shattering walls, so we're bold, scrappy, and love a good challenge. We're obsessed with our customers and put their happiness at the center of every decision. And we've won a few awards doing it.




"Twenty years ago, I was fortunate to immigrate to a country that gave me the opportunity to thrive, regardless of where I was from. This spirit is central to who we are at Birdeye. We are dedicated to building a global brand and creating a diverse and inclusive workforce."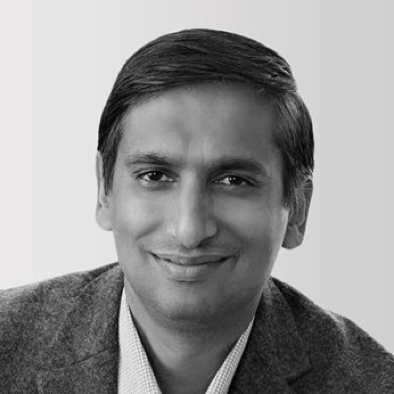 You're welcome here
Our employees are celebrating uniqueness, fostering a sense of belonging, and encouraging all to bring their true self to work. They are drivers of change in profound ways, creating spaces and groups to be heard, seen, and supported. And when they speak, we listen. Here's what they have to say.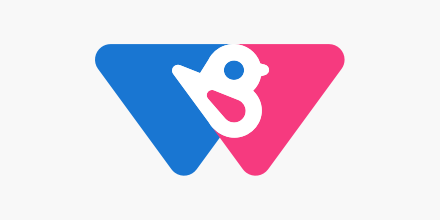 Birdeye Women
Our mission is to connect, inspire and empower women at Birdeye. Our initiatives include events with external speakers, training sessions, mentorship programs and much more.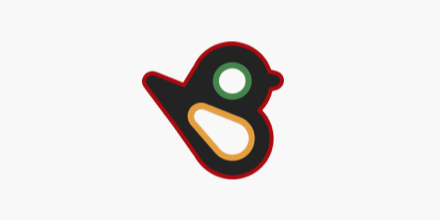 Blackbirds Network
We are a networking group designed to educate, motivate, and help elevate Black employees. We advocate for positive change. We are a voice for an underrepresented race.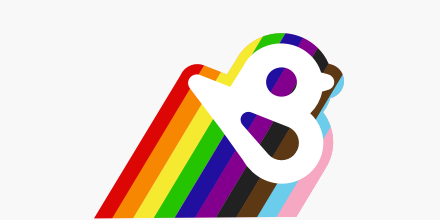 LGBTQ+
Our mission is to celebrate the unique intersectionality of identities that encompass the LGBTQ+ community through education and mentorship, building community, and recruitment of new employees.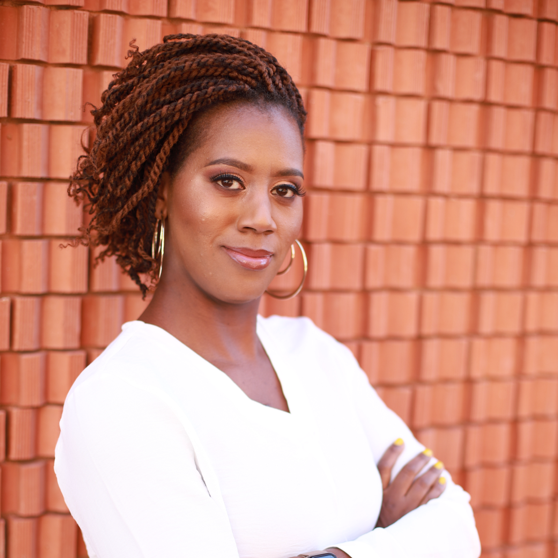 Creating equity and equality
"I want to not only inspire change, but be the change."
Joni Robinson
Account Executive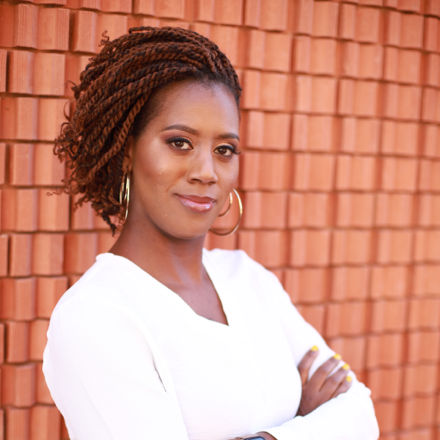 Being a strong, Black, educated woman has not always been perceived as positive in what is known as "corporate America". Throughout my career, there had been no such thing as equality and equity in the workplace. Women and minorities have often had to fight 10x harder or go above and beyond just to be considered "equal" to our white counterparts.

We are now in a time where companies and leadership can choose to do what is fair and just.

A spotlight has been placed on companies who wish to grow and prosper, and this growth and prosperity includes diversity and inclusiveness.

Will the workplace as I know it change for the better? I think so. The conversations are occurring; statements are posted; groups are forming; and a new component in the workplace is being developed. I want to not only inspire change, but be the change.

Birdeye has an open ear. It's a place that wants to listen, wants to learn and wants to adapt. When a company makes positive strides to ensure that it is inclusive, and that it is looking to diversify its employee base, that's a really good sign. The door has definitely been opened.

The company made a stand during the 2020 Black Lives Matter movement. The Executives made a statement of support; we had an event with a lady named Willie Mae Taylor-Richmond, who marched in Selma in the 1960s. She is the aunt to Laz Taylor, one of Birdeye's employees. She spoke to us about what she went through during those times. It was chilling and quite moving. Black employees also had an opportunity to talk about an experience of theirs in the workplace. It all really hit home - what we've been through as a Black race, and where we still have to go. It was motivating, and it really opened the door for our employee base to come to Black employees such as myself and say, "Hey, I didn't know that you went through that. How can I learn more? What can I say not to be offensive?".

Blackbirds Network, the ERG I'm helping shape, was started as a result of this. We're defining both changes we want to see and help drive within the Birdeye organisation, and even some outside of the organisation as well.

A lot of people these days are looking for companies that are open and welcome, and that are making positive changes to make the company more diverse and better in all ways. A company that's divided is not going to progress. It's no longer a day and age where it's one gender and one race running the show.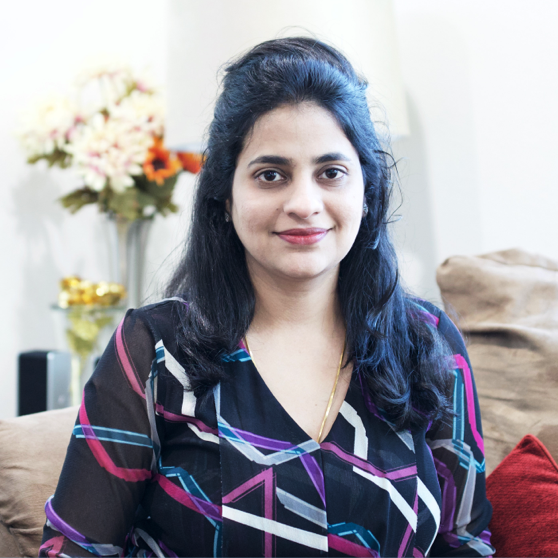 Finding a second home
"Success always lies on the other side of our comfort zone."
Vandana Agarwal
Director, Global Onboarding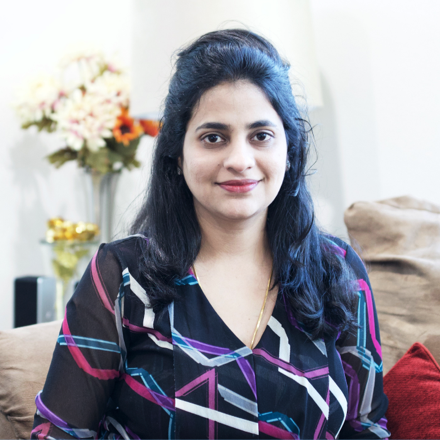 It has been quite a journey, but I found a second home in Birdeye.

I am originally from India and moved to the US about 6 years ago. I left my career in telecom and moved with my husband and had to give myself a new start with Birdeye. Now we have two kids. My husband and I thrive in maintaining a healthy balance between our busy jobs and spending time with kids. Covid has blurred our work/life separation a bit, but thankfully we have been able to manage it so far.

When I delivered my first child, I could not get our child daycare on time for the first few months. However, Birdeye was incredibly accommodating in letting me work from home for almost 7½ months, without any pressure to come back - even as a startup (less than 50 employees that time). Of course it's always important to be able to do work face-to-face, yet I never felt that pressure you hear about at other companies. I was able to take care of my baby at home, and at the same time, work and advance my career.

Birdeye provides a sense of belonging, safety and security which I think most women would want from their employer. With Birdeye I shared my struggles, celebrated my achievements and built my own support system. I feel equally empowered as anyone else here at Birdeye when I execute on things, and I feel that we treat everyone equally.

Success always lies on the other side of our comfort zone. Take risks, keep trying, try something new and work really hard, because the best way to get out of mediocrity is to keep shooting for excellence.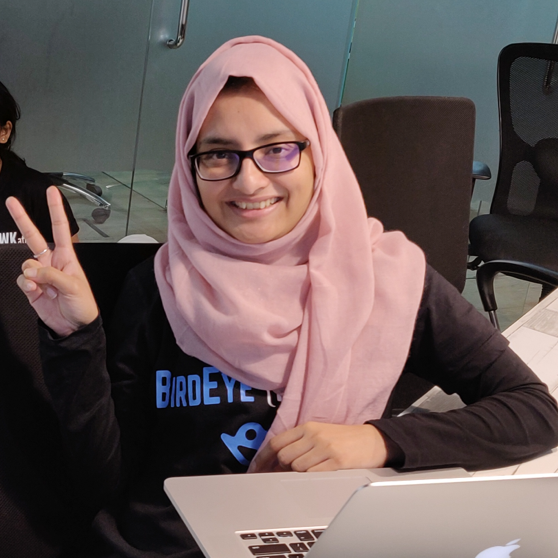 Fostering a culture of inclusivity
"When we talk about inclusion, it's about the actual involvement you get from your employer."
Mahak Aslam
Engineering Manager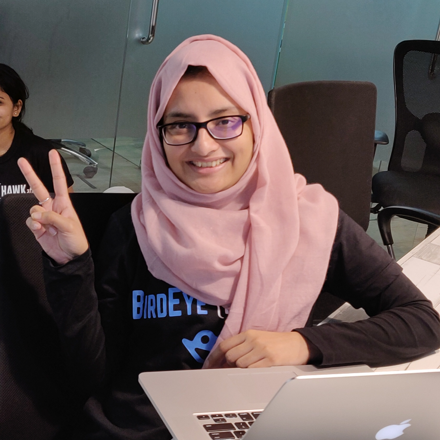 When we talk about inclusion, it's about the actual involvement you get from your employer. From the day I started at Birdeye 3½ years ago to today, my managers have been so supportive of me. As a techie, you want a freedom to work or solve a problem on your own. You want to bring your innovative solution to tackle the issues.

My managers always give me the freedom to choose which technology to use, and they've always encouraged me to do what I want to do.

I was selected as a Senior Software Engineer; with their encouragement I became a Team Leader, and now I'm Engineering Manager.

I also love event planning, but I wasn't even aware of it. My manager actually helped me to realise that I'm a good planner, and allowed me to start organising cultural events. I've organised two trips for the India office; and we organised a huge Diwali celebration for one week - our management was so supportive of this.

I wear a hijab, a religious veil. Outside of Birdeye people will ask me questions: "Does your family or your husband pressure you?". Inside of Birdeye, I instead get a feeling of belonging. I've never felt "different". Nobody ever asks me questions about this - instead, I get compliments! We also have prayer times during office hours, and Birdeye made sure that we have a separate room where we can go pray during these times. They truly respect my faith - something I have never really seen at other companies.