Marketing alone can give you some success, but you also need to do a great job with your existing customers. New and potential customers do a lot of research before choosing to do business with a company. It's important to show them you're engaged with customers across all channels, and therefore their best choice.
Tweet this
Meet Scott
As Senior Director of National Sales Center at Extra Space Storage, Scott Hansen leads the company's call center. Hansen, who's been with Extra Space Storage since 2013, oversees a team that handles more than a million calls per year for its 1900+ locations, assisting both existing and potential customers with their selfstorage needs. Before joining Extra Space Storage, Scott had 18 years of experience in retail. His roles included everything from commission sales, store management and corporate functions to competitive intelligence and pricing.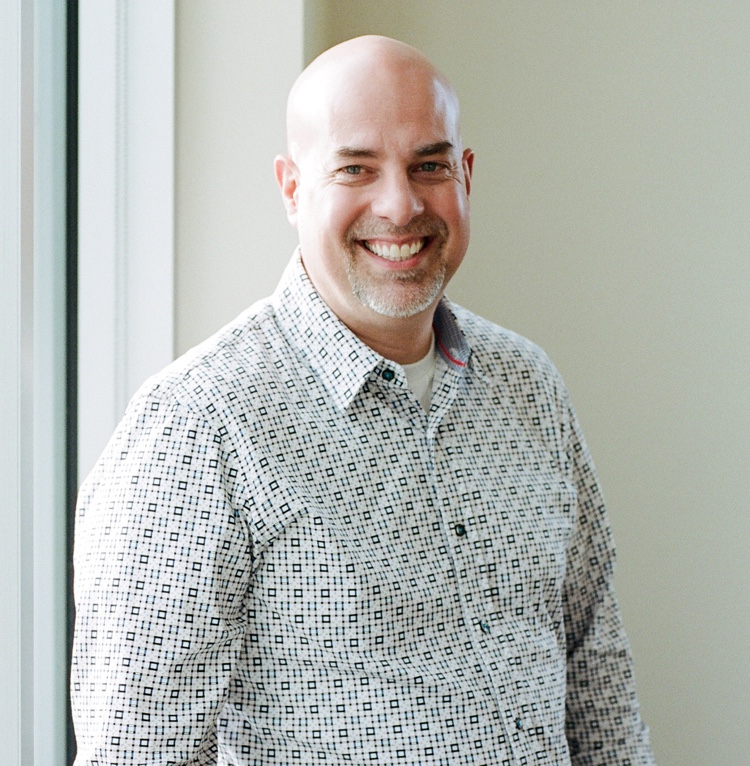 Why is customer experience important for you and Extra Space Storage?
Customers who are using us are often going through significant life events. They may be moving, renovating, or going through another major life event. Most recently, many have been trying to make more space in their house for work or school. All of these can be stressful situations for the customer, and we want to make it as easy as possible. Our motto at Extra Space is "Storage isn't just about space — it's about helping people to a better tomorrow." We know we play a big part in making stressful situations better, and how we handle customer experience sets us apart.
How are you raising the bar on customer experience?
I've had some bad experiences interacting with call centers, so I know how important it is for people to have a good experience when calling in. When a customer calls us, they often have already tried to solve their issue online. When they reach out to us, it's usually a more complex issue, and we want to make it easy for them.
That's why we focus on letting customers interact via the method they prefer. Whether it's through the website, call center, chat, social media, or our physical store locations, we want to solve any issues during the first customer contact whenever possible. We've made data-driven decisions to work toward our goal of a one-call resolution. We systematically identified ways to empower our agents who take the call to solve the customer issue. By reducing the resolution time, we've greatly improved the customer experience.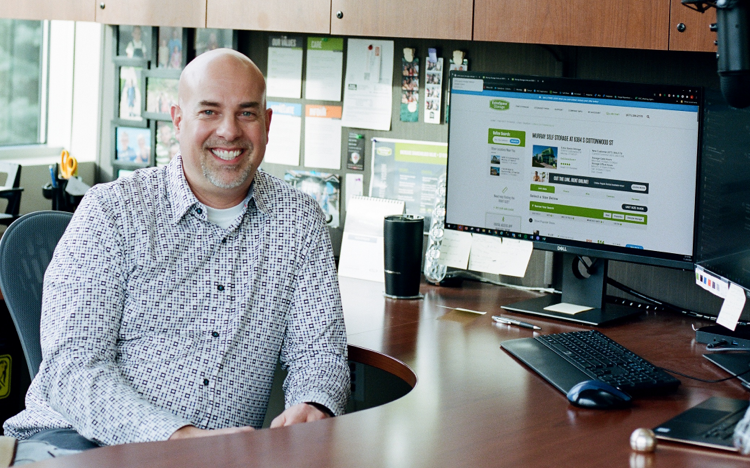 What do you see happening in the world today that makes you believe Customer Experience is more important than ever?
It's very different today than even 5 or 10 years ago. The variety of preferences customers have in their interactions has changed. Customers have so many choices in who they do business with, so companies need to pay attention to all the interaction points available to customers. Potential customers rely heavily on reviews, recommendations from friends, and those they trust. Potential customers do most of their research online. Hence, businesses like Extra Space have to be visible and engaged in all channels, demonstrating to customers that we are the best option for them.
Marketing alone can give you some success, but you also need to do a great job with your existing customers. New and potential customers do a lot of research before choosing to do business with a company. People want to know if the company has a good brand reputation and cares about their customers. Today, companies need to be aware of and interact with customers on all their preferred channels.
What are you most proud of?
The culture we've established. Extra Space enables us to set goals and make resources available to solve customer issues. It isn't only about revenue and getting new customers; there is also a significant focus and effort placed on the existing customer experience.
I'm also proud and how quickly the team adapted due to COVID-19. If someone came to Extra Space in February 2019, the only way to complete a rental was in-person. Though we had planned on doing more online initiatives in 2021, once COVID-19 hit, we had to pivot quickly. We added new initiatives quickly that helped us stay connected to customers. Now customers can rent completely online or through our call center. The ability to pivot quickly and for the team to step up was great to see. Our call center was taking on a lot more calls in the absence of in-store interactions. We are now at a record high occupancy level across our stores. Our call volume is high, and it's incredible how the team has quickly risen to several challenges and opportunities.
How do you inspire employees to put customers first?
I challenge the team to think of what they would expect if they were in the same situation as our customers. How would you want to be treated? We also regularly talk about the experiences we have in other industries. From picking up food curbside to how we interact with our banks, we look at how businesses make it easier for customers to interact. We have regular discussions on what we are learning externally, and we take those ideas and implement them in our contact center to create a better experience for our customers.
Can you share a fun customer anecdote?
Our agents build a good rapport with our customers. We know customers are often going through stress when they come to us, so we want to make things easy. I love it when I hear stories about how our employees are connecting with our customers. I've traveled to over 400 of our sites, and it's not uncommon for our customers to send donuts to our site manager. It's also not unusual for our call center employees to follow up with our site managers to learn how the customer's move went, finding out if we did get them to a "better tomorrow." While we aim for resolution in one call, the relationships we create with our customers last beyond that one call interaction.
About Scott Hansen
Full Title
Senior Director, National Sales Center
CURRENT COMPANY
Extra Space Storage
EDUCATION
University of Phoenix,
Masters in Human Resource Management
Fun fact
I have never drunk Coke in my life, and my french bulldog's name is Chicken. So it's always fun to go outside and start calling for Chicken!
Be like Scott Hansen. Start growing with Birdeye today
Birdeye: The Obvious Choice
Winning over 400 awards for 10 quarters in a row, Birdeye is the most-awarded and highest-rated customer experience software for healthcare practices of all sizes.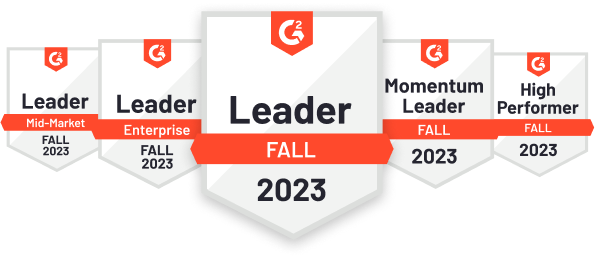 910 reviews

38 reviews